Commercial Retractable
Screens
Enhancing Customer Privacy with Retractable Screens
Creating the perfect setting for your customers can be tricky. Everyone has their own preferences of lighting, seating arrangements, and even background music. However, all customers would enjoy a little extra privacy and sun protection when they're out with loved ones. Whether you run a retail store, restaurant, or hospitality venue, retractable privacy screens offer a versatile solution to address these needs.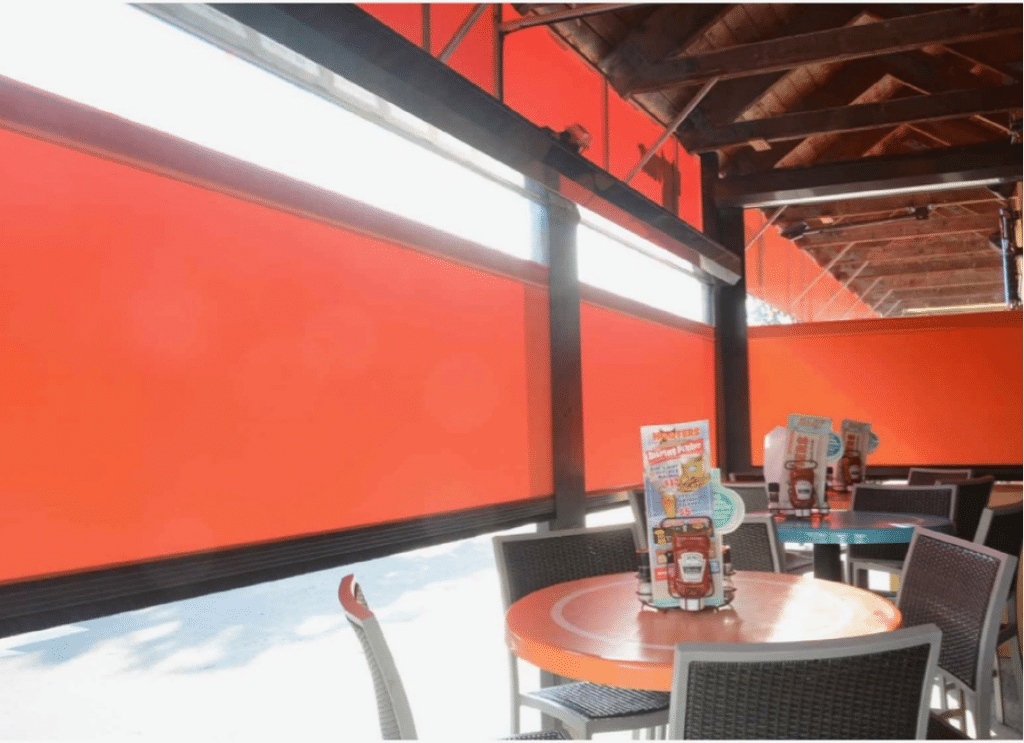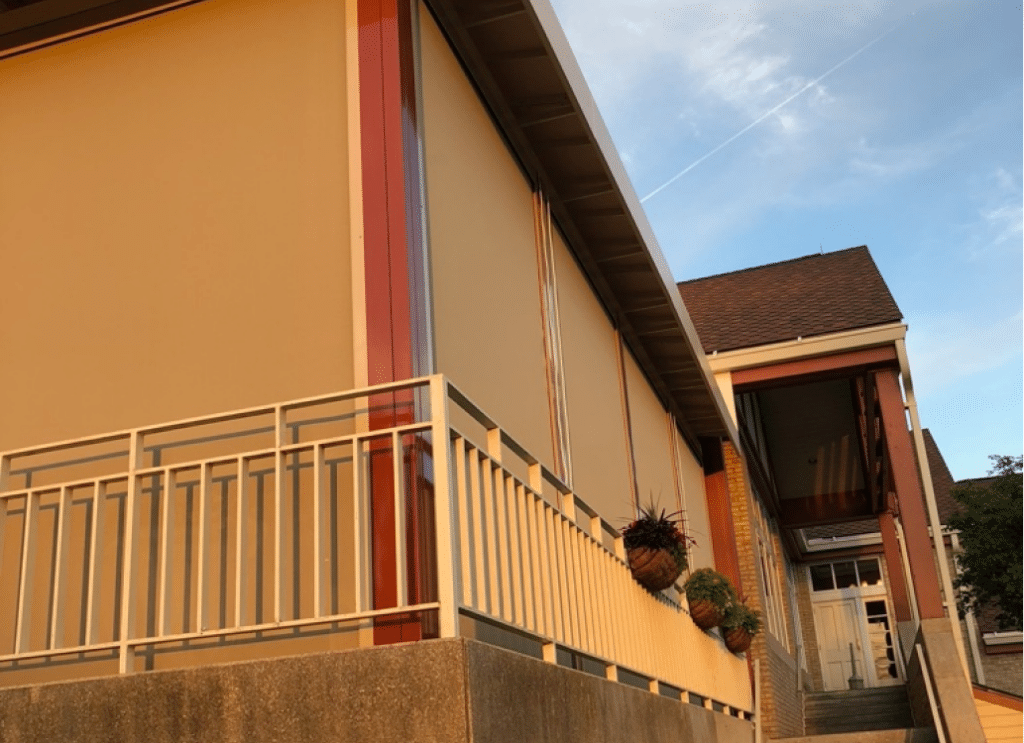 Creating Personal Spaces for Customers
Imagine walking onto a patio and finding designated areas where you can have some privacy to relax or engage in personal conversations. That's exactly what retractable screens can offer. By strategically placing these screens, you can create intimate spaces that allow your customers to feel comfortable and at ease.
The Advantages of Retractable Screens  
Applications for Customer Privacy Screens
Restaurants, cafes, and golf courses can divide their seating areas using retractable screens to offer more intimate dining experiences. They can also create private sections for special events or cater to VIP customers who seek exclusive privacy.
In the hospitality industry, retractable screens are particularly valuable. They can be used to enhance privacy in gathering places, ensuring a peaceful and exclusive stay for guests. Additionally, screens can create secluded areas in spas or wellness centers, allowing customers to enjoy personal treatments away from prying eyes.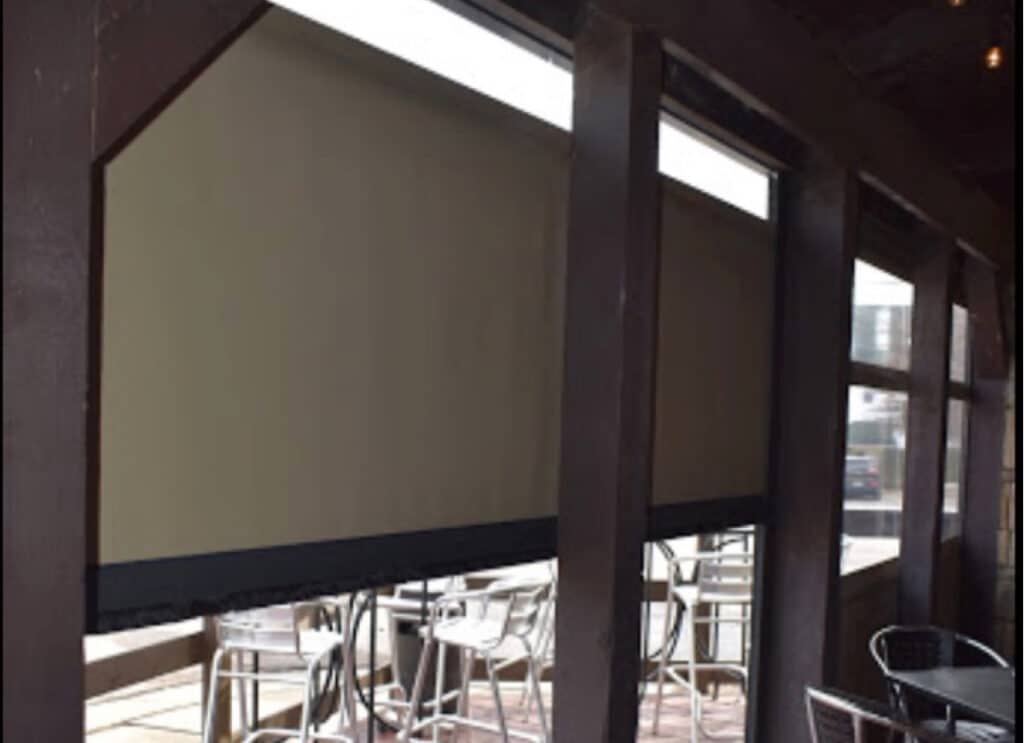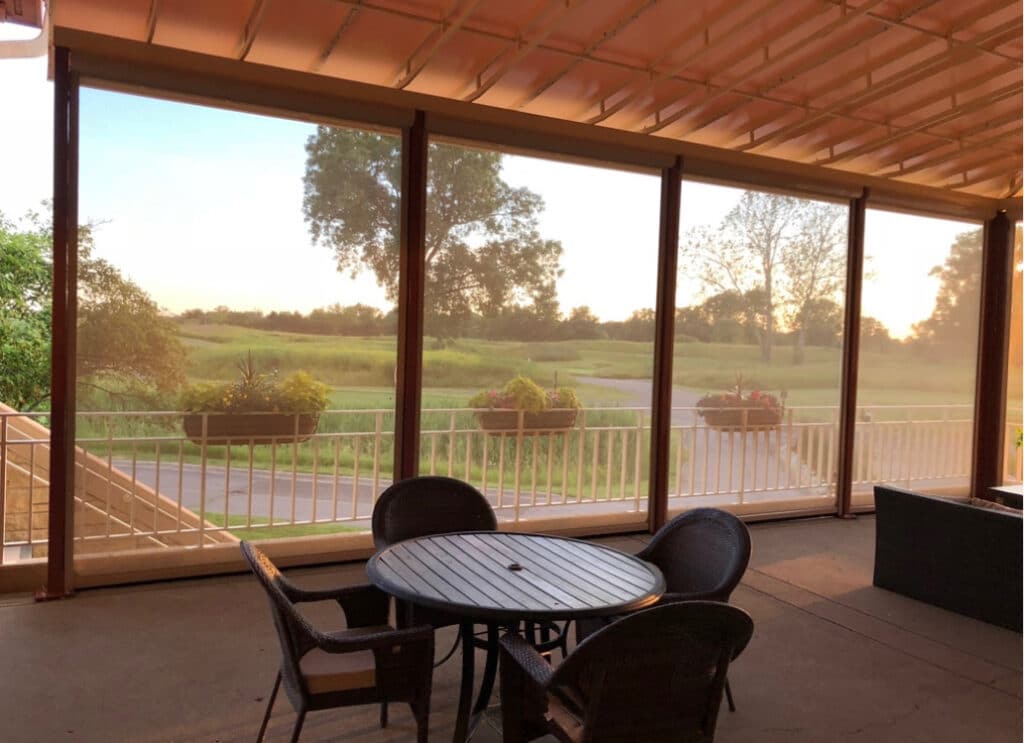 Retractable screens provide a practical and visually appealing solution to enhance customer privacy in commercial businesses. By creating personal spaces, protecting sensitive information, and offering customizable privacy levels, these screens contribute to a positive customer experience and build trust. Consider investing in retractable screens to prioritize the privacy needs of your customers and differentiate your business in today's competitive market. 
No Interest if Paid in Full in 12 Months*
Everyone Deserves a Marygrove
Apply online or work with your Marygrove representative to find convenient payment options for your retractable awning, including monthly payments.
*Subject to credit approval. Apply online.
*Subject to credit approval. Interest is billed during the promotional period but all interest is waived if the purchase amount is paid in full within 12 months. GreenSky® and GreenSky Patient Solutions® are loan program names for certain consumer credit plans extended by participating lenders to borrowers for the purchase of goods and/or services from participating merchants/providers. Participating lenders are federally insured, federal and state chartered financial institutions providing credit without regard to age, race, color, religion, national origin, gender or familial status. GreenSky® and GreenSky Patient Solutions® are registered trademarks of GreenSky, LLC. GreenSky Servicing, LLC services the loans on behalf of participating lenders. NMLS #1416362. GreenSky, LLC and GreenSky Servicing, LLC are subsidiaries of Goldman Sachs Bank USA. Loans originated by Goldman Sachs are issued by Goldman Sachs Bank, USA, Salt Lake City Branch.
Your estimate is only a few steps away.  Fill out the form and we will call you promptly to set up an appointment.