Awning Options for
Restaurant Owners
Are you looking for the best awning options for restaurant owners? Here, we'll cover everything you need to know about awning options for restaurants and the many benefits of restaurant awnings. 
As a leader in the industry for the past 90-plus years, Marygrove is dedicated to providing high-grade, easy-to-use awnings. Additionally, we offer speedy delivery and professional awning installation from an in-house team – no dealing with third-party contractors. 
Our premium retractable awnings can be customized to fit all desired shapes and sizes. Are you all set to explore the many awning options for restaurants? Let's get started!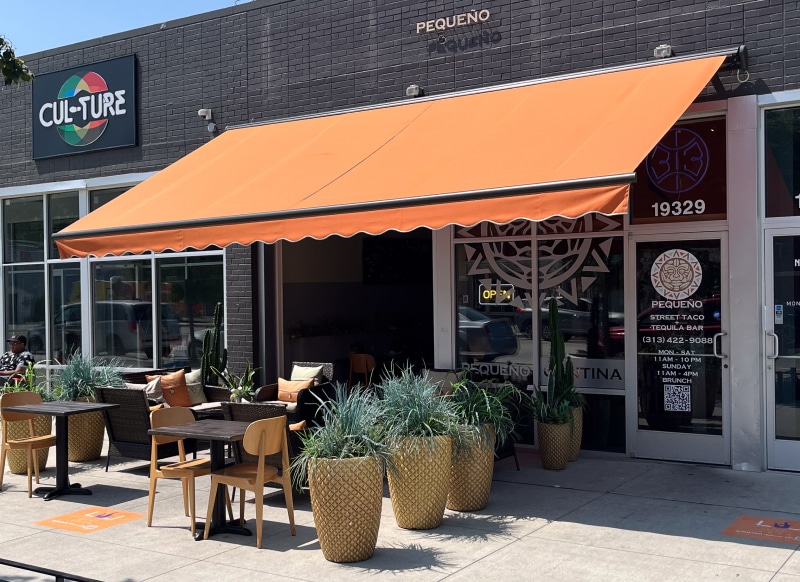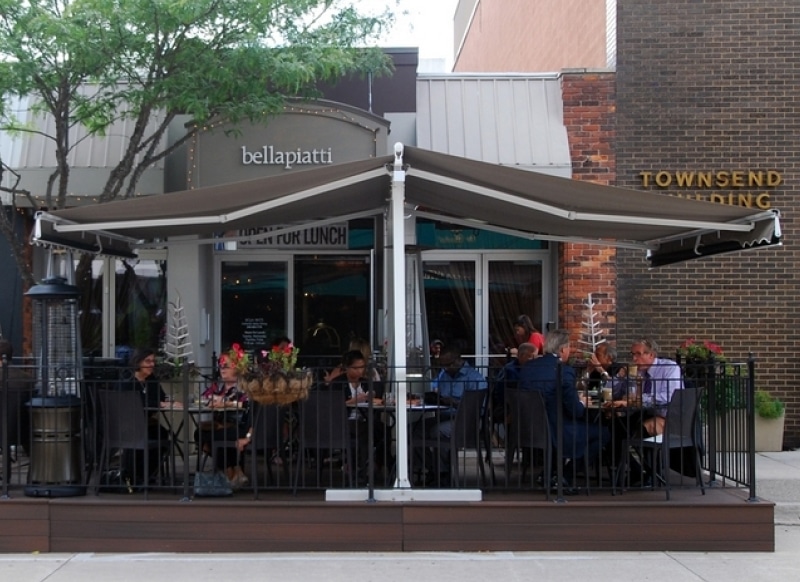 Restaurant Awnings Offer Many Features and Benefits
There are benefits to having a restaurant awning for outdoor seating. Firstly, installing a restaurant awning can increase your restaurant's seating capacity. Additionally, restaurant patio awnings extend your outdoor seating season, thus helping you generate more income for your business. 
Restaurant awning canopies also offer excellent ventilation without sacrificing comfort for guests. Your customers can enjoy the fresh air and gentle breeze while still being protected from harmful UV rays and unpleasant weather. 
Marygrove Awnings offers many awning options for restaurants. Contact us to learn more about our awning options for restaurants and restaurant awning design ideas. 
Larger Restaurant Awnings
Large restaurant awnings offer many possibilities for restaurant owners. The main advantage of large restaurant awnings is their ability to protect large numbers of customers during the day and into the evening. Because large restaurant awning canopies allow more room for tables and chairs, your business may notice an increase in revenue. They also make a perfect option for large parties who are looking for a more private, comfortable setting. 
Another benefit of installing a large restaurant awning is that you will stand out among other restaurants. Customers are always drawn to restaurants that have a welcoming and visible patio for outside dining. 
Whether you already have an outdoor seating space or you're considering adding one, a large restaurant awning is a smart investment for your business. Not only will you attract more guests but repeat customers will also keep coming back due to your restaurant's pleasant and memorable environment. In short, a restaurant awning is an investment quickly returned.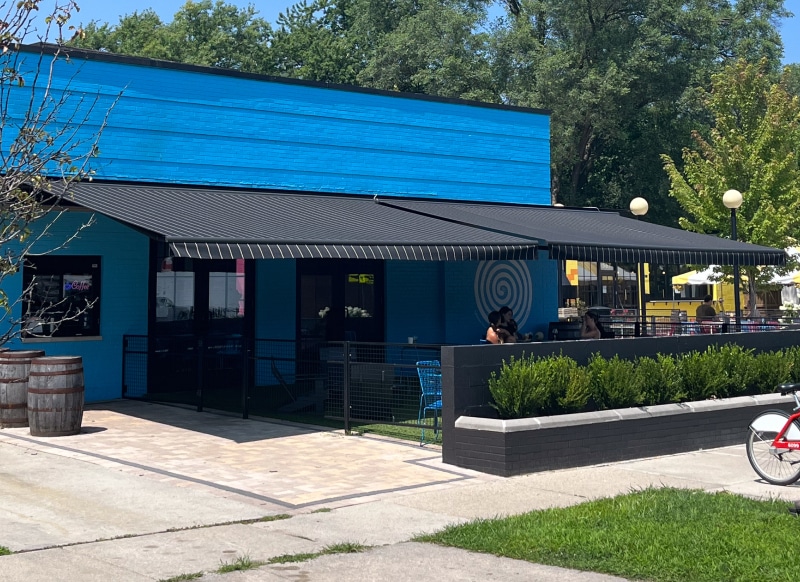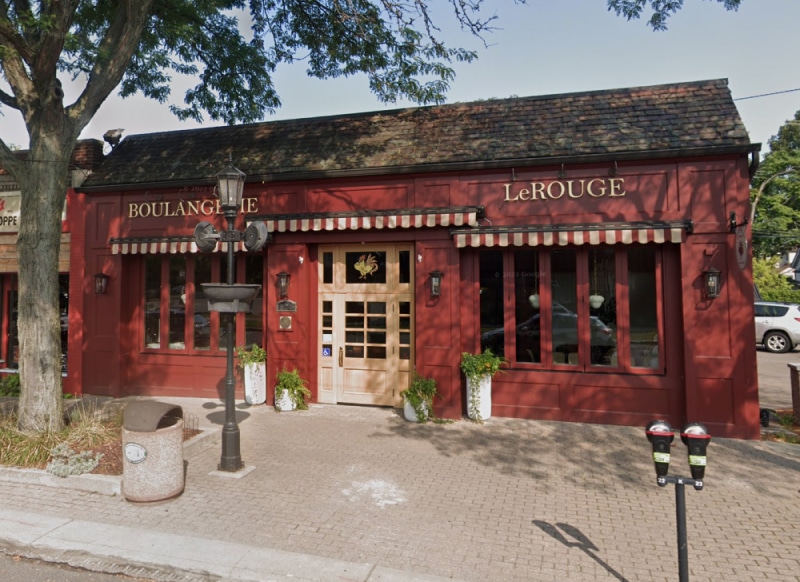 Commercial Shade Options for Restaurants
There are many varieties of commercial awnings for restaurants to choose from. Each type of awning has its own unique set of features and design options to choose from. In addition to our large assortment of colors, fabrics and patterns, we can customize your awning to fit the needs of your business and help it stand out on your city block or along a busy road. 
Below, let's take a look at the many other shade options options for restaurants that we offer. 
Increase your restaurant's visibility and attract more guests with a louvered roof system. Also called retractable pergolas, restaurant louvered roofs open a world of possibilities for your establishment and heighten the dining experience for your patrons. Built with slats and louvers that rotate 180 degrees, Marygrove Awnings' louvered roof systems are extremely versatile. With just the push of a button, the louvers can be adjusted to continually shield customers from blinding sun rays and harsh weather. 
Our louvered roofs are equipped with many special features, including an easy battery-operated system and automatic rain sensors. Additionally, fans may be installed to the louvered roof beams to keep customers comfortable at all times.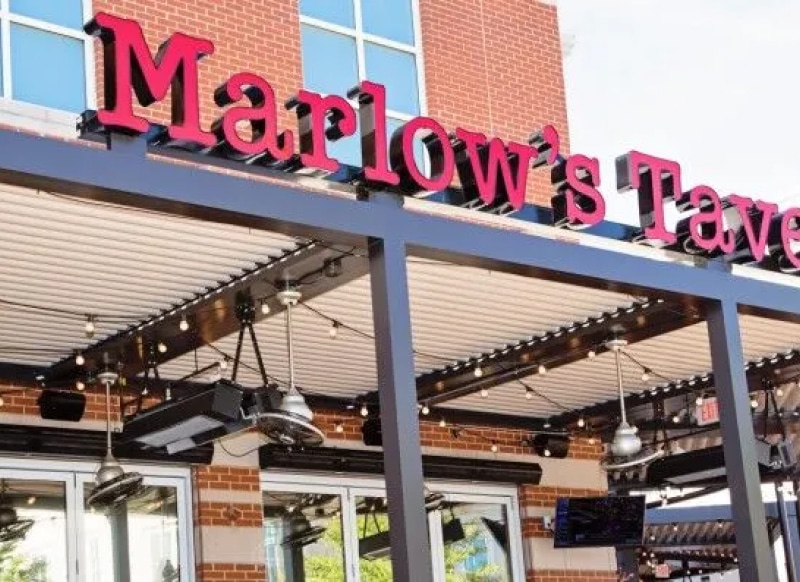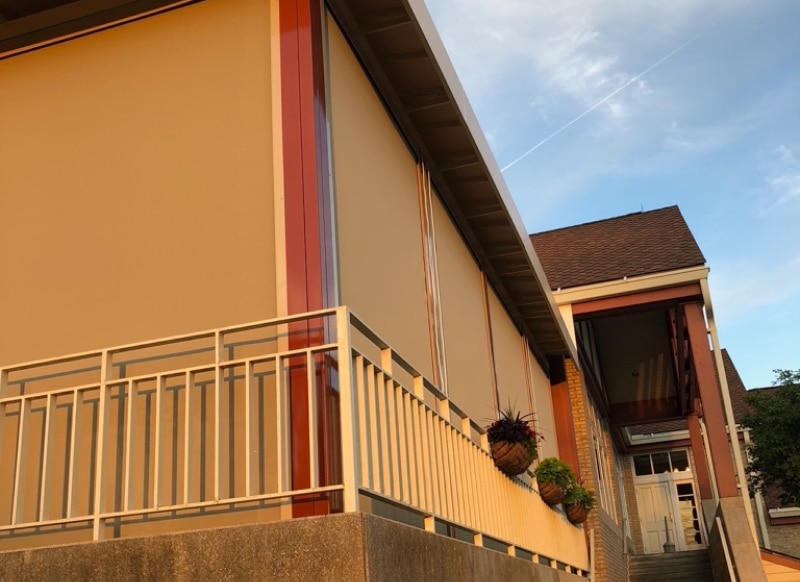 Window Shades and Solar Screens for Restaurants
Want to expand your outdoor seating season and capacity? Consider having us install window shades for your establishment. Also known as solar screens, window shades for restaurants offer full protection from the sun while allowing air to freely circulate. 
Our window shades and solar screens for restaurants are designed with the latest green technology. Operated with just the click of a button, our window shades are extremely easy to use. They make an excellent addition to restaurants of all sizes, whether you're operating a quaint café with sidewalk seating or full-scale restaurant. 
No Interest if Paid in Full in 12 Months*
Everyone Deserves a Marygrove
Apply online or work with your Marygrove representative to find convenient payment options for your retractable awning, including monthly payments.
*Subject to credit approval. Apply online.
*Subject to credit approval. Interest is billed during the promotional period but all interest is waived if the purchase amount is paid in full within 12 months. GreenSky® and GreenSky Patient Solutions® are loan program names for certain consumer credit plans extended by participating lenders to borrowers for the purchase of goods and/or services from participating merchants/providers. Participating lenders are federally insured, federal and state chartered financial institutions providing credit without regard to age, race, color, religion, national origin, gender or familial status. GreenSky® and GreenSky Patient Solutions® are registered trademarks of GreenSky, LLC. GreenSky Servicing, LLC services the loans on behalf of participating lenders. NMLS #1416362. GreenSky, LLC and GreenSky Servicing, LLC are subsidiaries of Goldman Sachs Bank USA. Loans originated by Goldman Sachs are issued by Goldman Sachs Bank, USA, Salt Lake City Branch.
Your estimate is only a few steps away.  Fill out the form and we will call you promptly to set up an appointment.