UNMATCHED QUALITY & DURABILITY
With Marygrove's awning fabrics, you're not just investing in shade and protection; you're elevating your outdoor experience. Our commitment to quality, backed by our innovative weaving method, ensures that your retractable awning remains a source of comfort and style.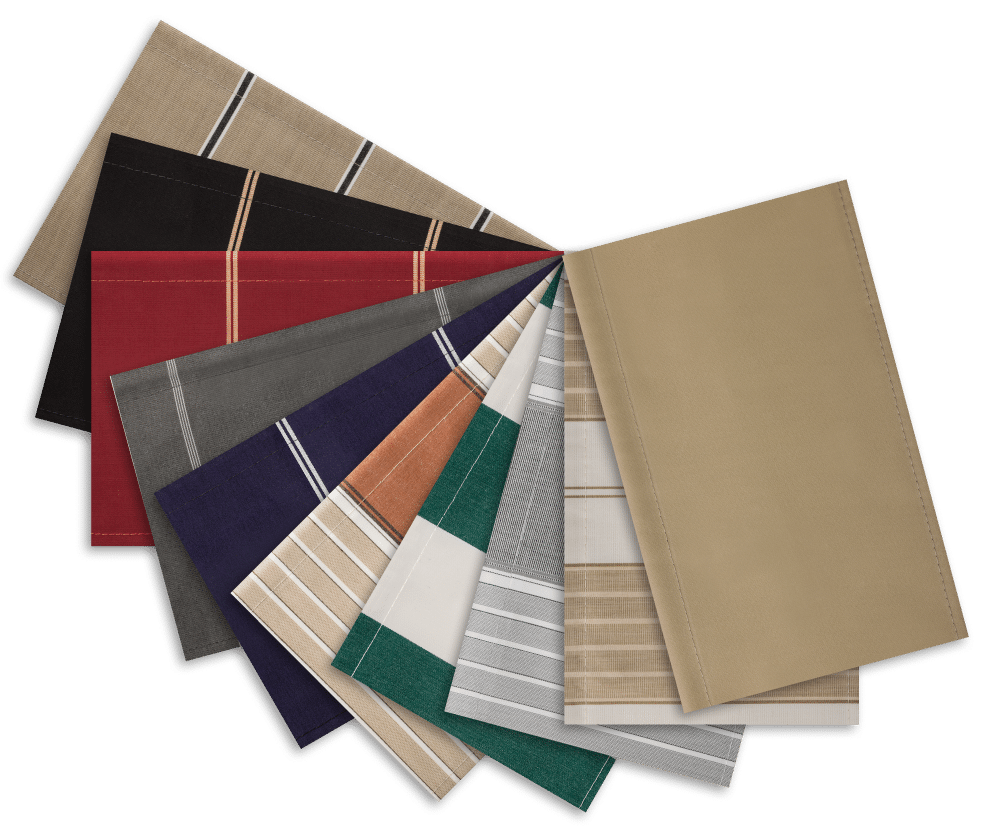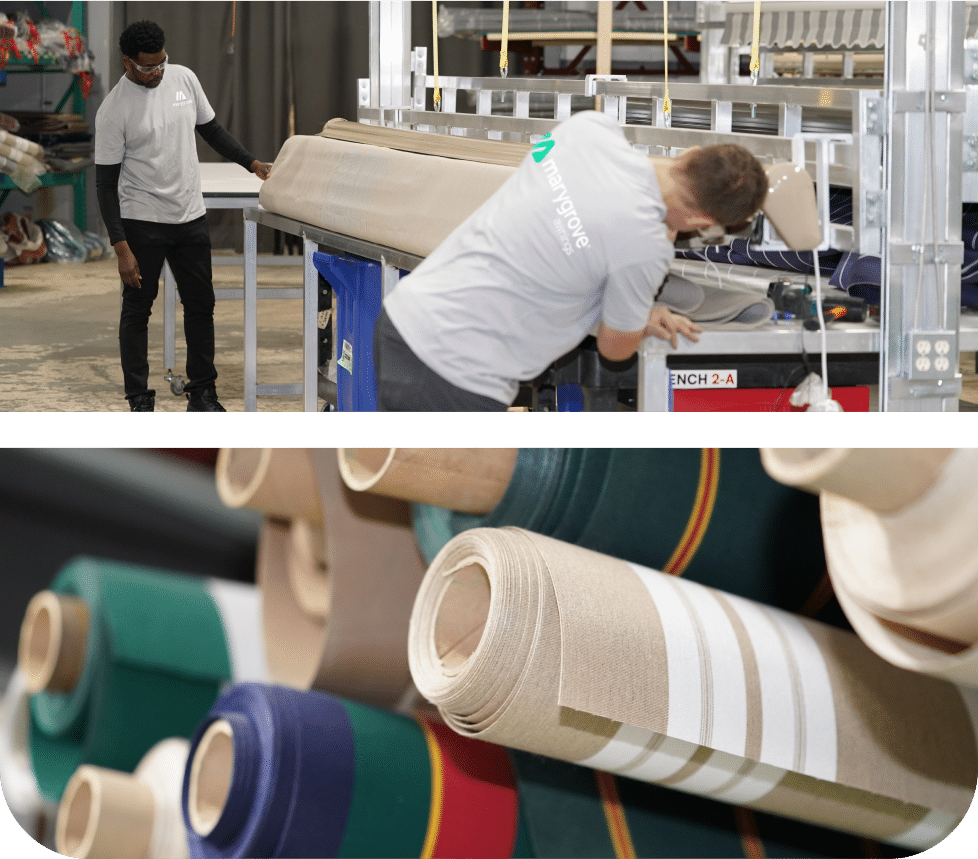 Commitment to Craftsmanship
Unlike some of our competitors, Marygrove does not use a surface color application. Marygrove's rich fabric color is achieved by its coloring process and is applied throughout the yarn. This keeps Marygrove fabric vibrant and prevents the color from fading over time. 
When it comes to awning fabrics, quality is non-negotiable. At Marygrove, we take pride in crafting awning fabrics that not only provide superior protection and aesthetic appeal but also offer a seamless and hassle-free experience.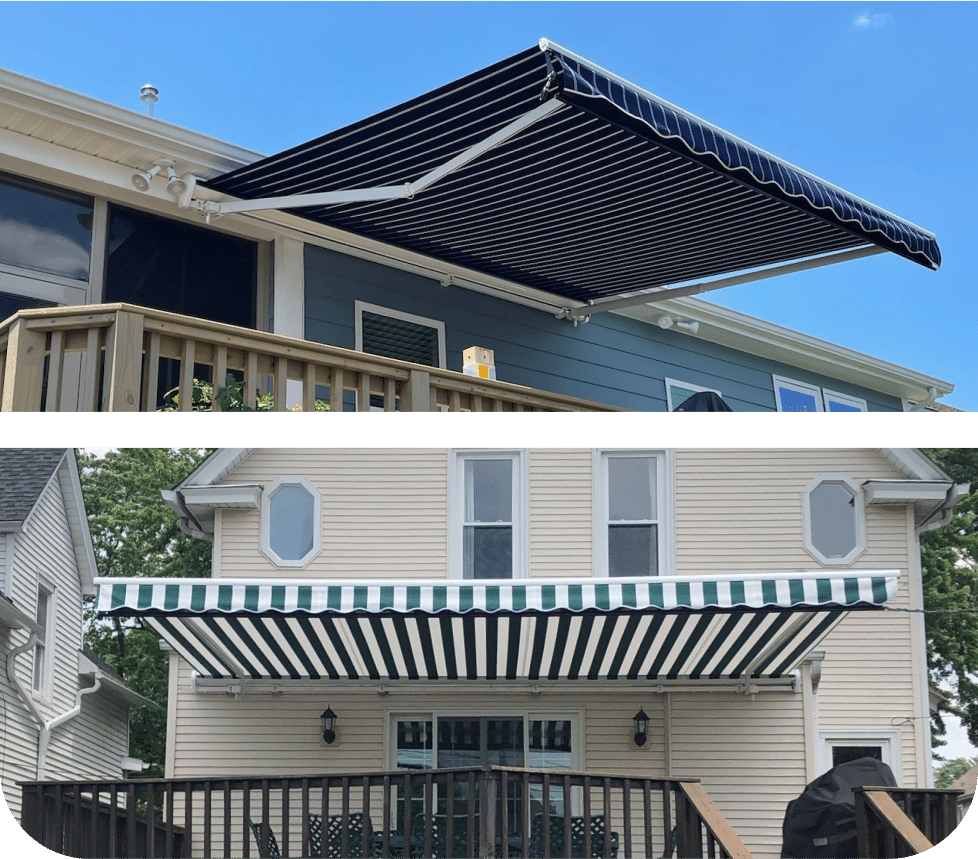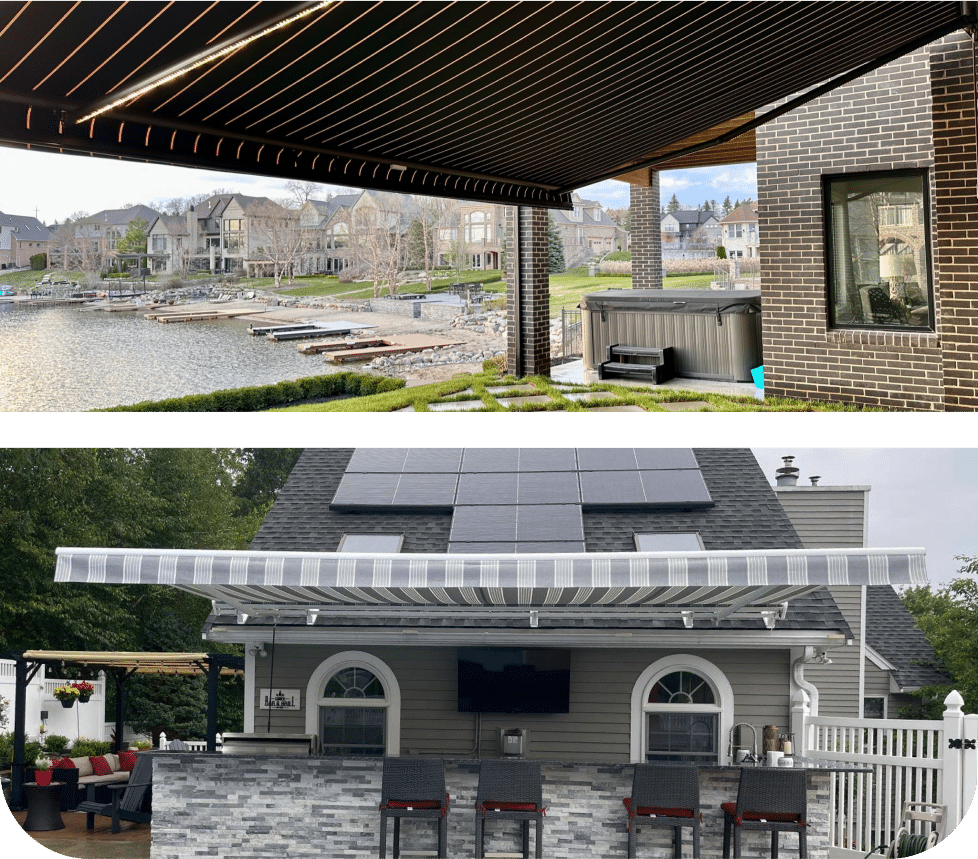 Our awning fabrics are built to withstand the harshest of elements. Whether it's the scorching sun, heavy rain, or gusty winds, our fabrics maintain their shape and color, ensuring lasting beauty and functionality for years to come.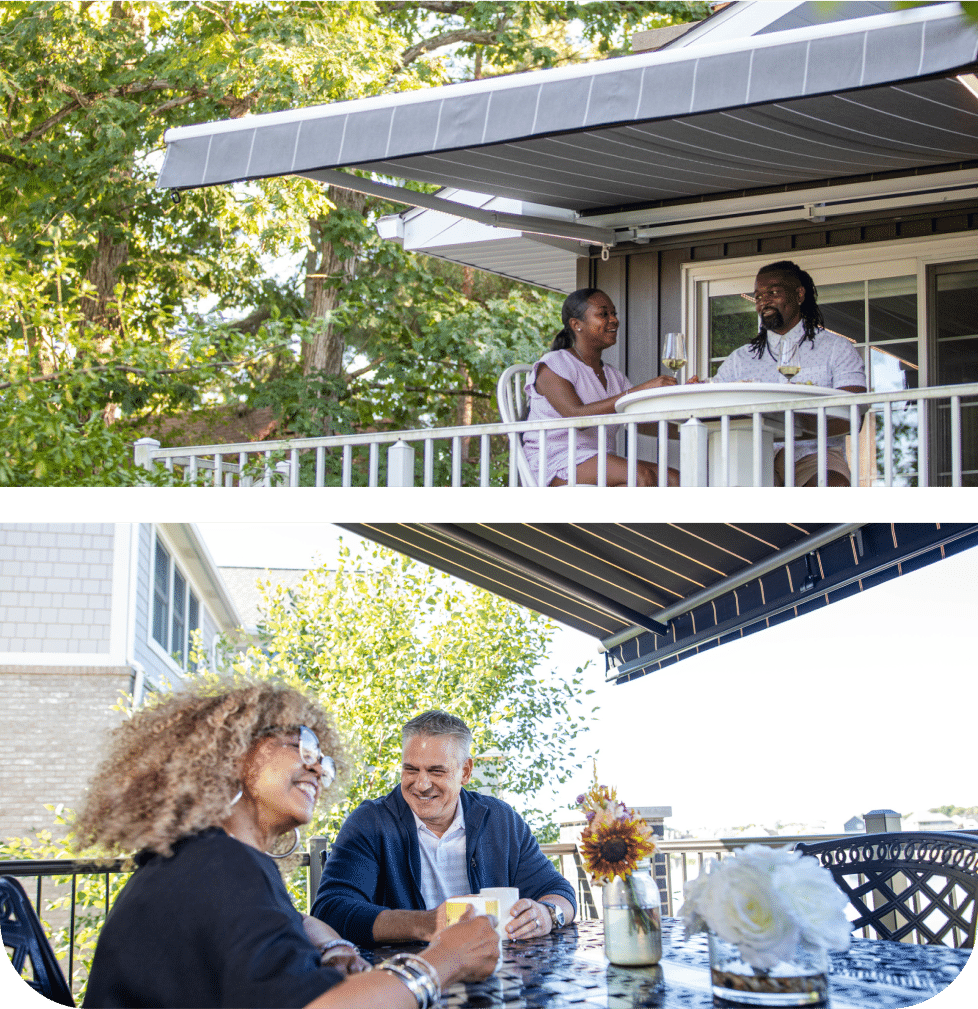 Schedule an In-Home Estimate
Your estimate is only a few steps away.  Fill out a form and we will call you promptly to set up an appointment.
Tailor Your Outdoor Space to Perfection With 300+ Awning Fabrics
At Marygrove, we know that your outdoor space is an extension of your home, and we believe it should reflect your unique style. That's why we offer an extensive selection of over 300 awning fabrics, so you can effortlessly find the perfect match for your outdoor decor. Make your outdoor oasis truly yours with Marygrove's wide range of awning fabrics. Take a look at our customer favorites that are readily available for any awning!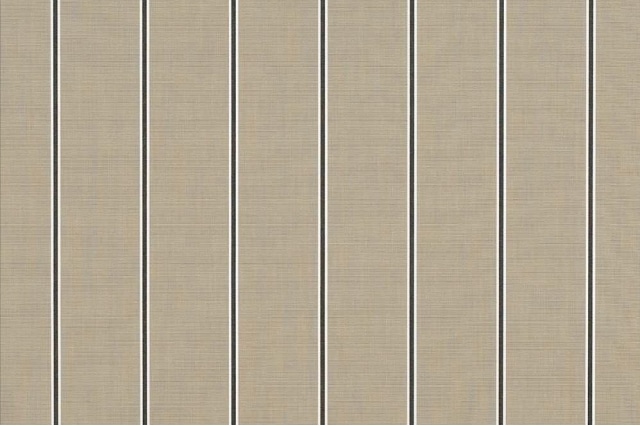 Cafe Beige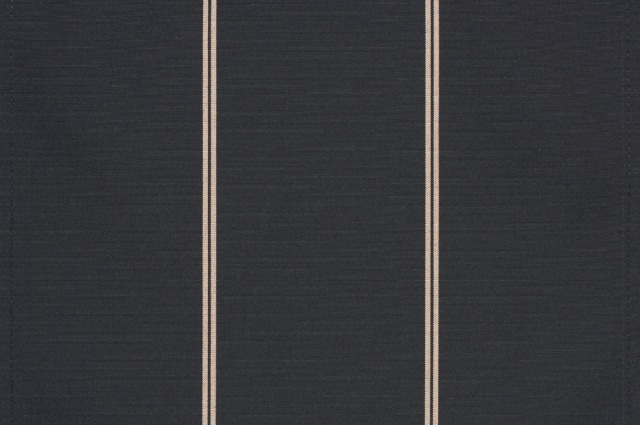 Cafe Black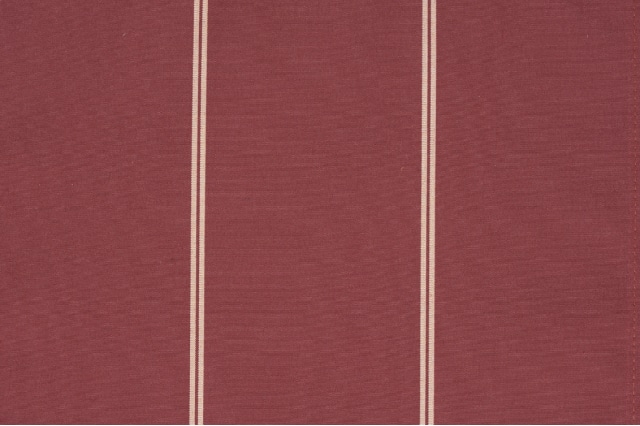 Cafe Burgundy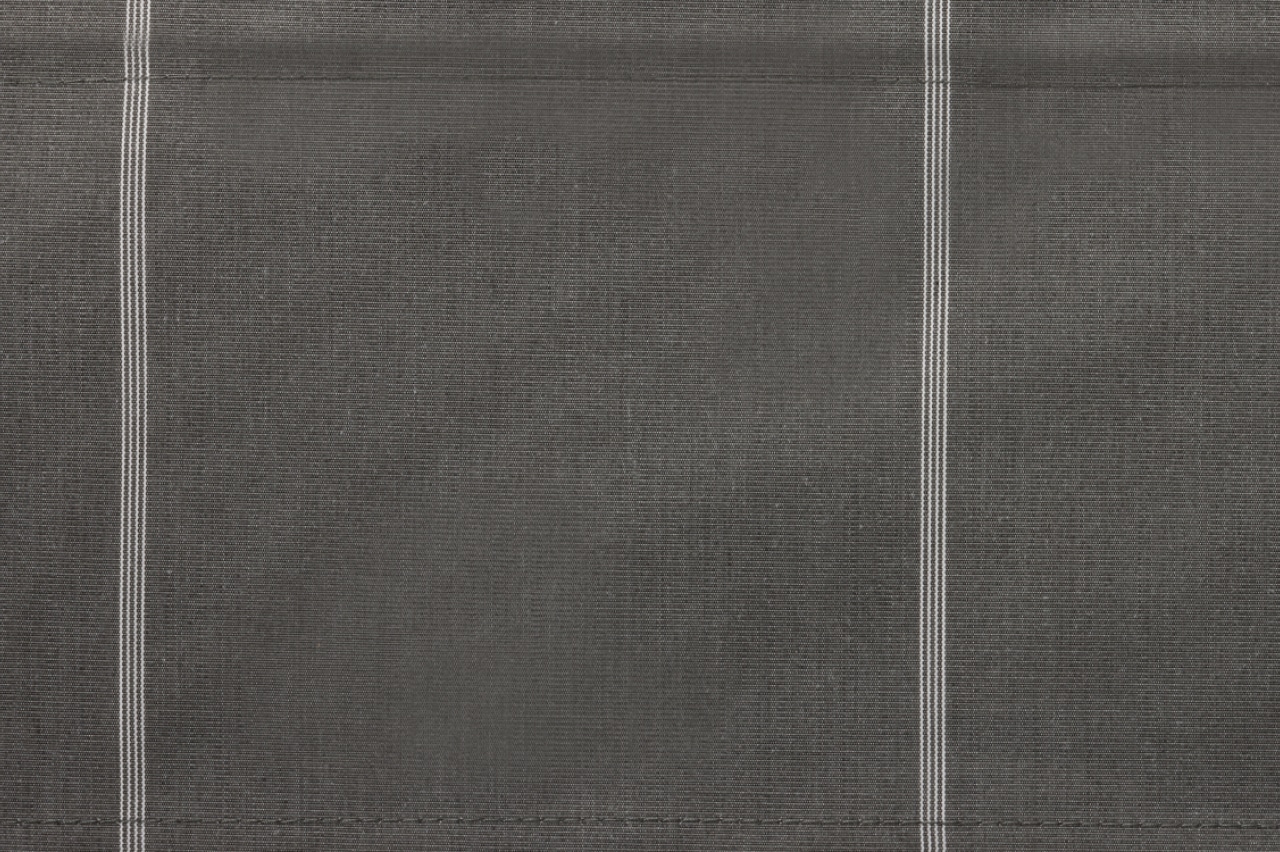 Cafe Gray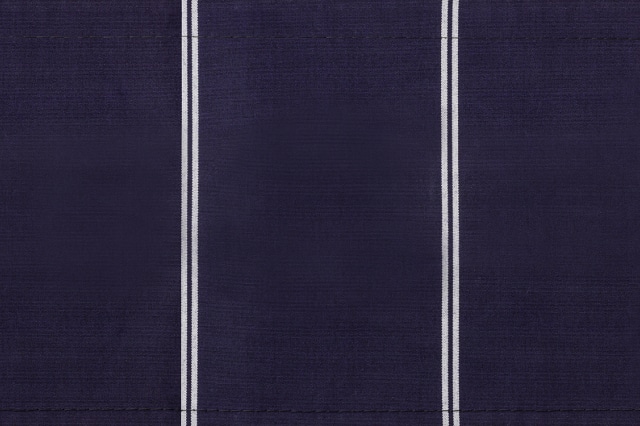 Cafe Navy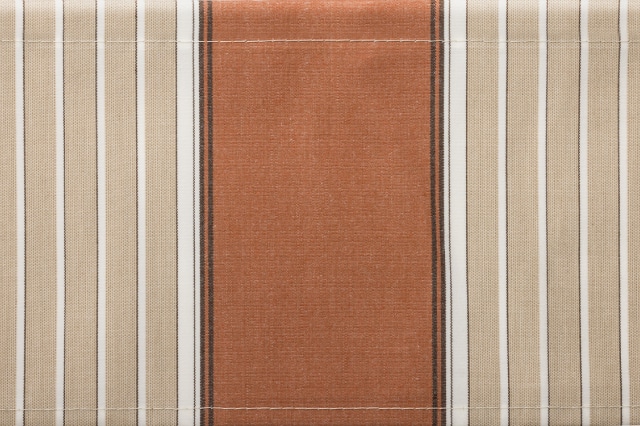 Desert Sand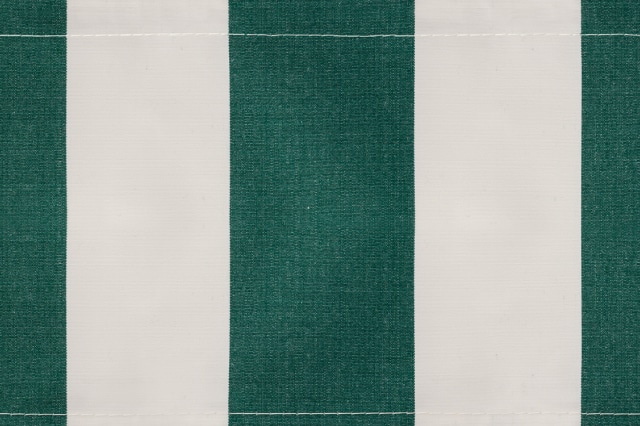 Green Stripe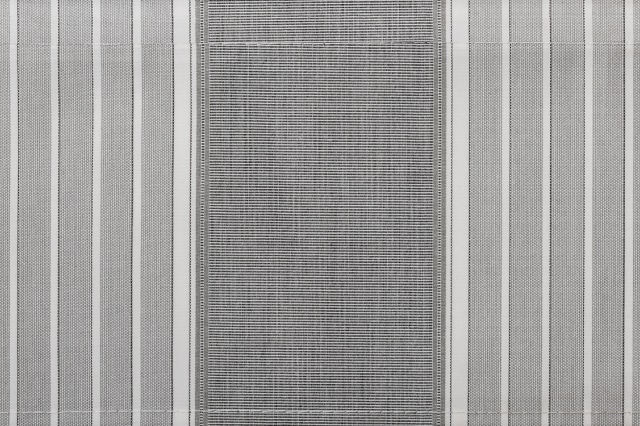 Harbor Gray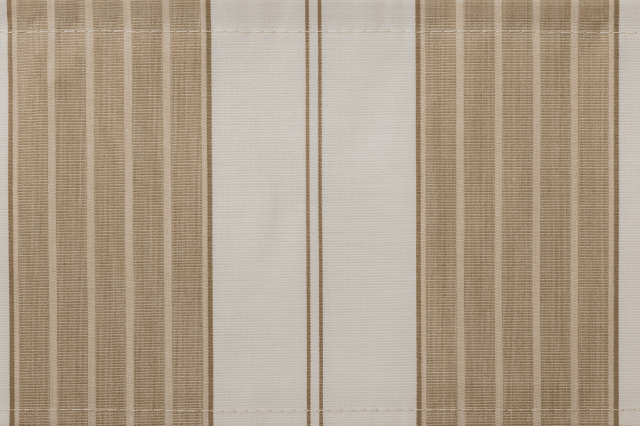 Khaki Beige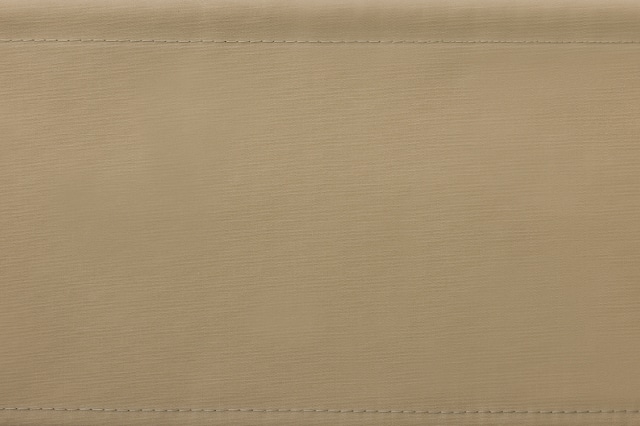 Linen
300+ Additional Marygrove 
Exclusive Patterns Available
Common FAQs About Awning Fabrics
It's not unusual to see two to three inches of fabric sticking out at one end of the awning when completely retracted. This is normally visible at the opposite end of the motor.  
Modern EZ awnings have a unique wrap around P.V.C. housing. If the awning fabric does not retract all the way into the box after the motor shuts off, this is quite common and does not require a service call. Simply rotate the BLACK override loop attached to the motor end and rotate the loop clockwise. The fabric will draw tight into the box or under the hood of the awning system. 
Although the awning structures and fabrics are designed for year-round use, it is advisable to remove the valance at the front of the awning during the winter months. By removing the two screws at the end of the valance bar, slide the valance out of the extrusion and carefully store it until next spring. This will prevent the valance and the piping from fraying due to wind and weather exposure.
If you would like an expert to come out and prepare your awning for the winter, simply contact us and ask about our service gold program.  This program is designed to keep your awning in tip top shape, and includes a spring service. 
Twice a year, to avoid excessive dirt build up on the fabric and frame, use a mild dish washing soap and a mild spray from the garden hose to keep your awning looking good all year. DO NOT USE A POWER WASHER on the fabric at any time. For more information check out our article on how to clean your awning here. 
No Interest if Paid in Full in 12 Months*
Everyone Deserves a Marygrove
Apply online or work with your Marygrove representative to find convenient payment options for your retractable awning, including monthly payments.
*Subject to credit approval. Apply online.
*Subject to credit approval. Interest is billed during the promotional period but all interest is waived if the purchase amount is paid in full within 12 months. GreenSky® and GreenSky Patient Solutions® are loan program names for certain consumer credit plans extended by participating lenders to borrowers for the purchase of goods and/or services from participating merchants/providers. Participating lenders are federally insured, federal and state chartered financial institutions providing credit without regard to age, race, color, religion, national origin, gender or familial status. GreenSky® and GreenSky Patient Solutions® are registered trademarks of GreenSky, LLC. GreenSky Servicing, LLC services the loans on behalf of participating lenders. NMLS #1416362. GreenSky, LLC and GreenSky Servicing, LLC are subsidiaries of Goldman Sachs Bank USA. Loans originated by Goldman Sachs are issued by Goldman Sachs Bank, USA, Salt Lake City Branch.
Your estimate is only a few steps away.  Fill out the form and we will call you promptly to set up an appointment.