A Few Steps Away From Your Outdoor Oasis
Transform your outdoor space into a sanctuary of style and comfort with our innovative retractable awnings. Welcome to a world where relaxation meets sophistication, where the sun's warmth is your friend, and where every moment under the open sky becomes a cherished memory.
Where Exceptional Features Come Standard
With decades of innovation, Marygrove has become the leader in high-quality retractable awnings.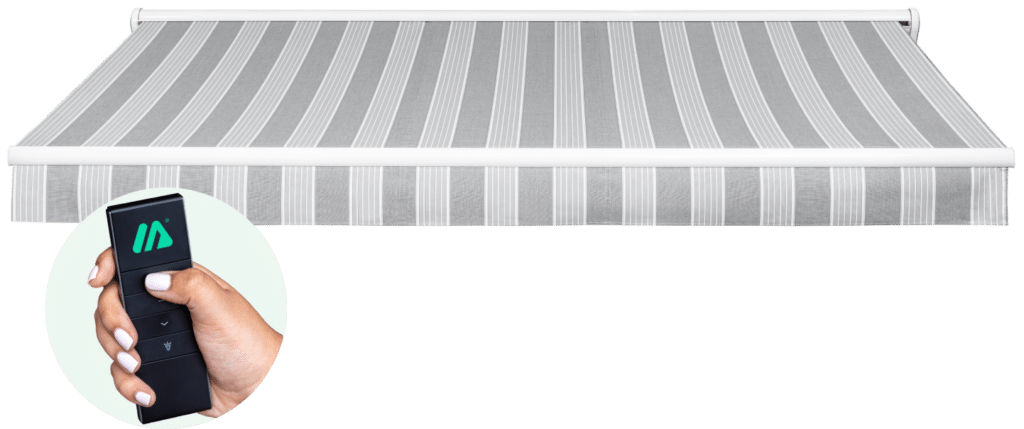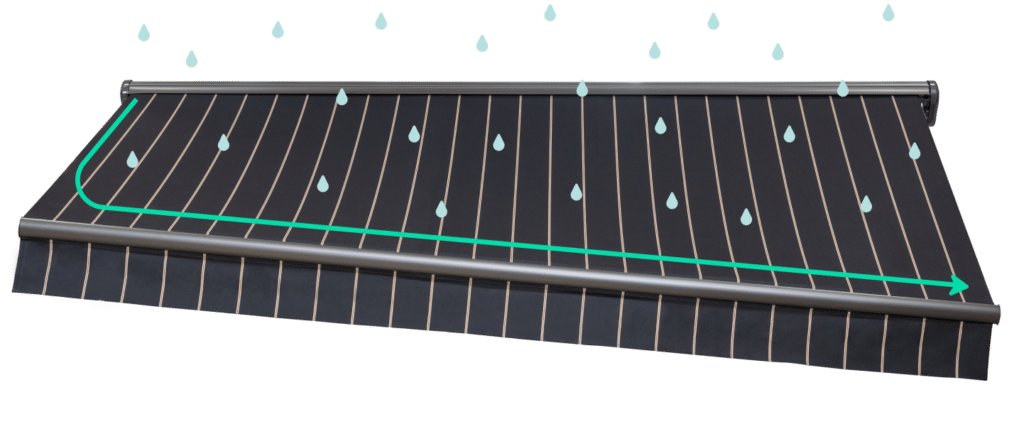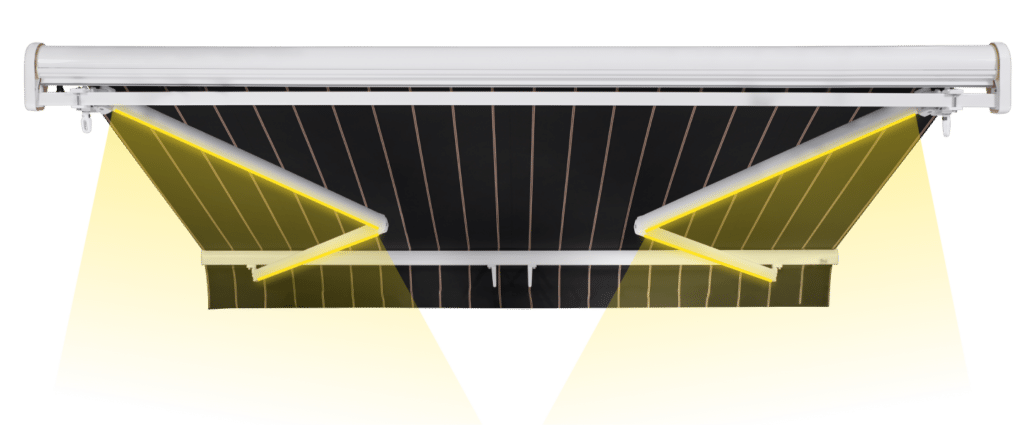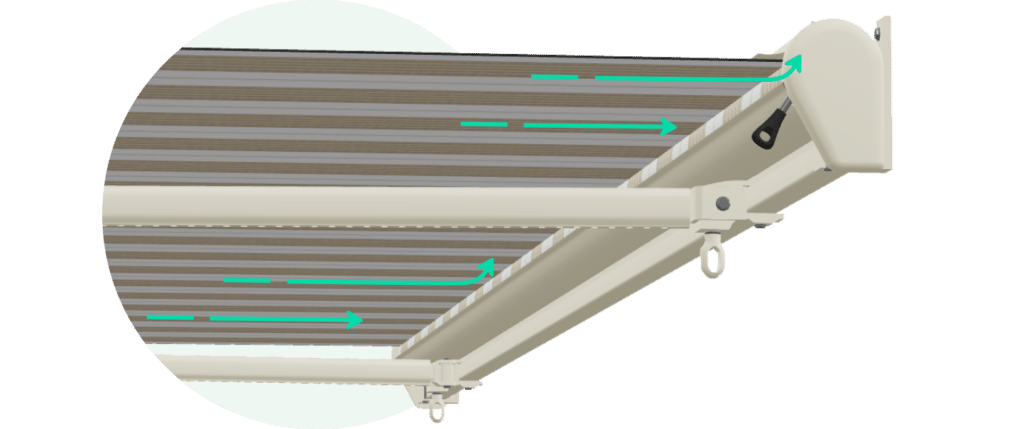 Enhance Your Home, Lift Your Lifestyle, and Make New Memories
Escape the hustle and bustle of daily life and immerse yourself in the sheer joy of outdoor living. At our core, we're not just about retractable awnings; we're about celebrating the simple pleasures of life.
Picture this: A gentle breeze rustling through the leaves, the laughter of loved ones, and the soothing ambiance of your transformed backyard. This is where cherished moments are born, where friendships are strengthened, and where life's beautiful stories are written.
Our retractable awnings are more than just protection from the sun; they are the canvas upon which your outdoor oasis unfolds. Every moment becomes an opportunity to savor life, and every gathering turns into a memory etched in time.
We're here to help you transform your backyard into a haven where you can escape, rejuvenate, and celebrate the art of living.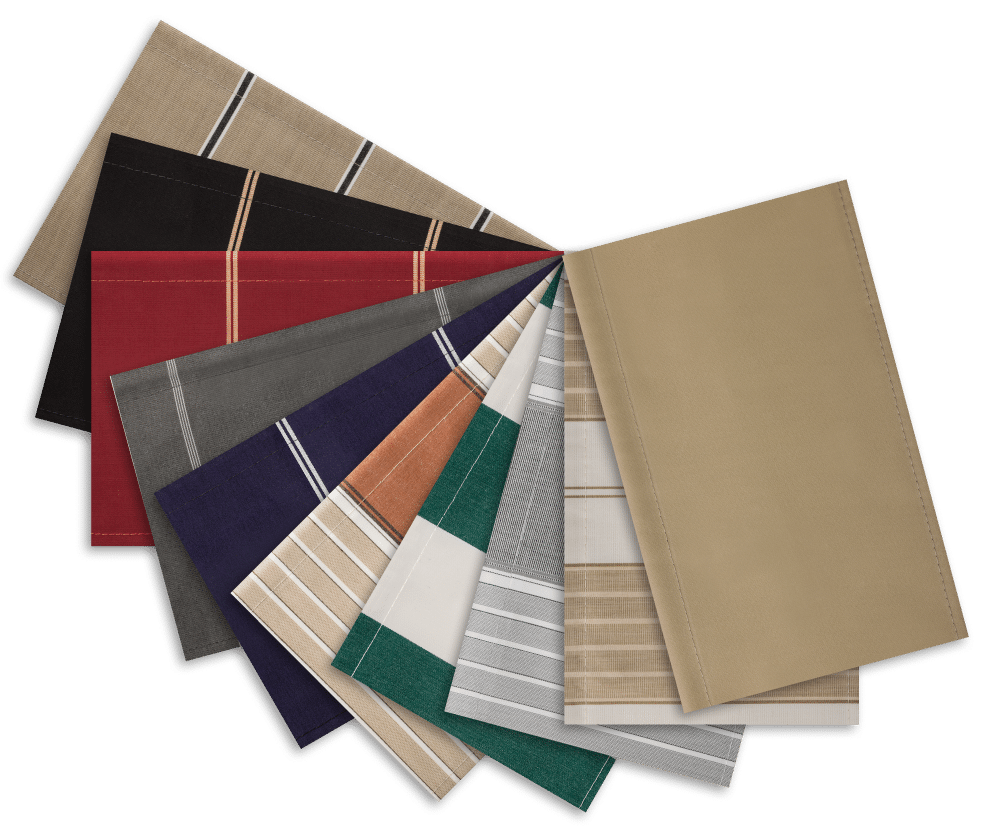 Functional, Aesthetic & Durable
We create fabrics that not only offer top-tier protection and style but also deliver a hassle-free, seamless experience.
No Home is Complete Without a Marygrove Awning
Wherever you're dreaming of your perfect outdoor space, Marygrove can elevate your home with the ideal style and setting.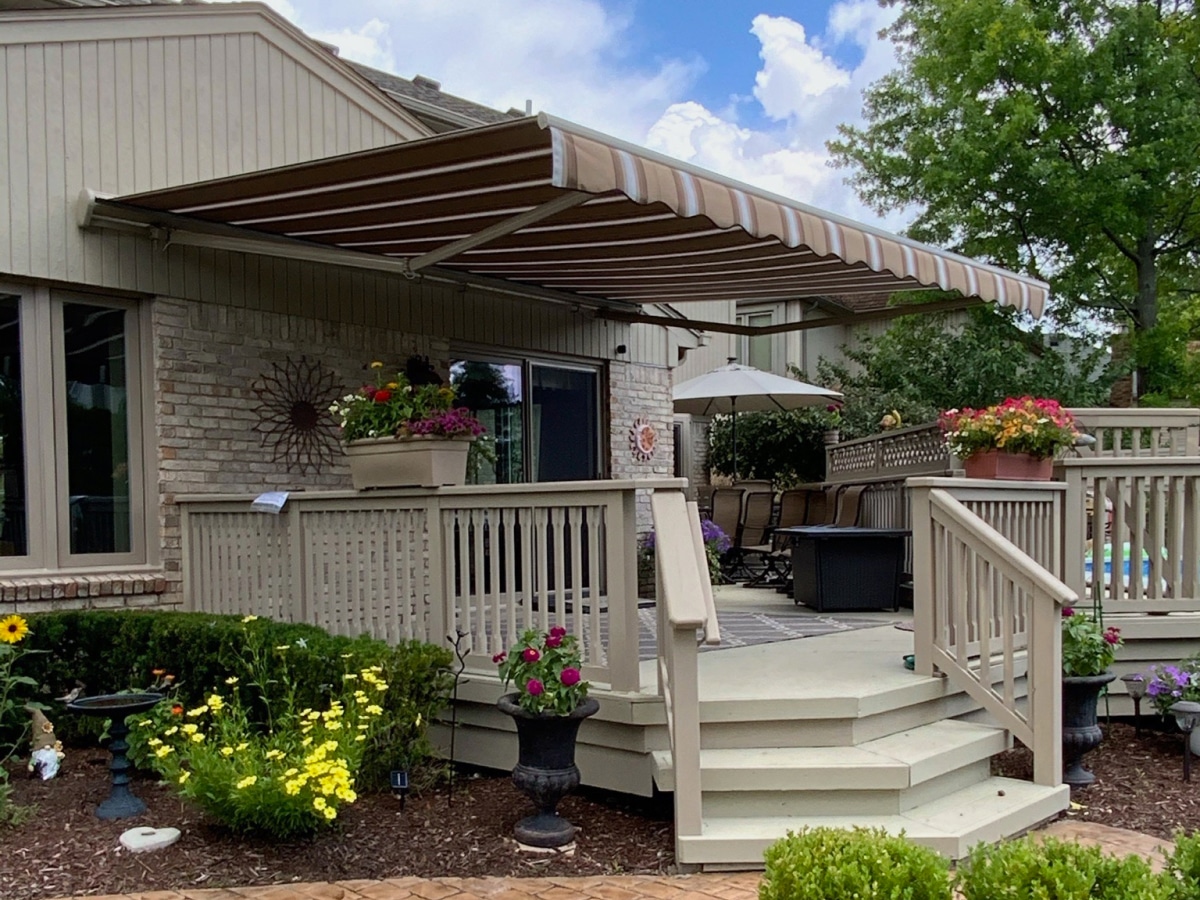 Deck
Unlock the full potential of your deck with a Marygrove. It not only shields you from the sun's intense rays but also invites you to make the most of your deck space. Whether it's for grilling, unwinding, or starlit gatherings, make outdoor living an effortless and cherished part of your daily life.
Schedule In-Home Estimate
Patio
Elevate your outdoor dining and relaxation on your patio with a Marygrove. Our awnings create the perfect setting for al fresco meals, afternoon lounging, and vibrant gatherings. Extend your living space and savor countless outdoor moments, all in the comfort of cool shade.
Schedule In-Home Estimate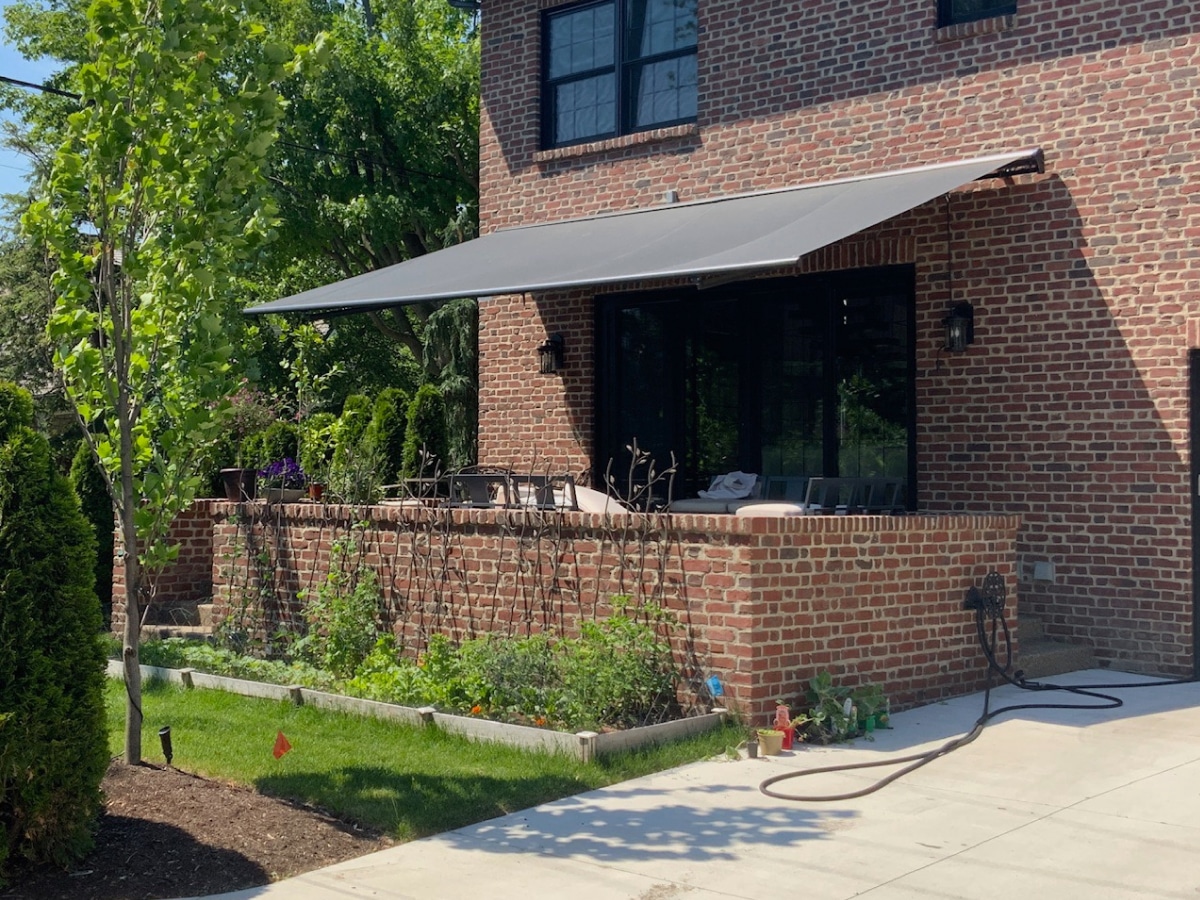 Porch
Transform your porch into a cozy retreat with a Marygrove awning. By providing shade and protection from the elements, our awnings enable you to enjoy your morning coffee or evening gatherings in all weather conditions, fostering cherished moments and making your porch an integral part of your lifestyle.
Schedule In-Home Estimate
Backed By a Warranty You Can Trust
You can rest assured under your Marygrove knowing our award-winning customer service team has you covered. With a 10-year warranty on all your awning accessories and more, you can keep enjoying every moment to the fullest.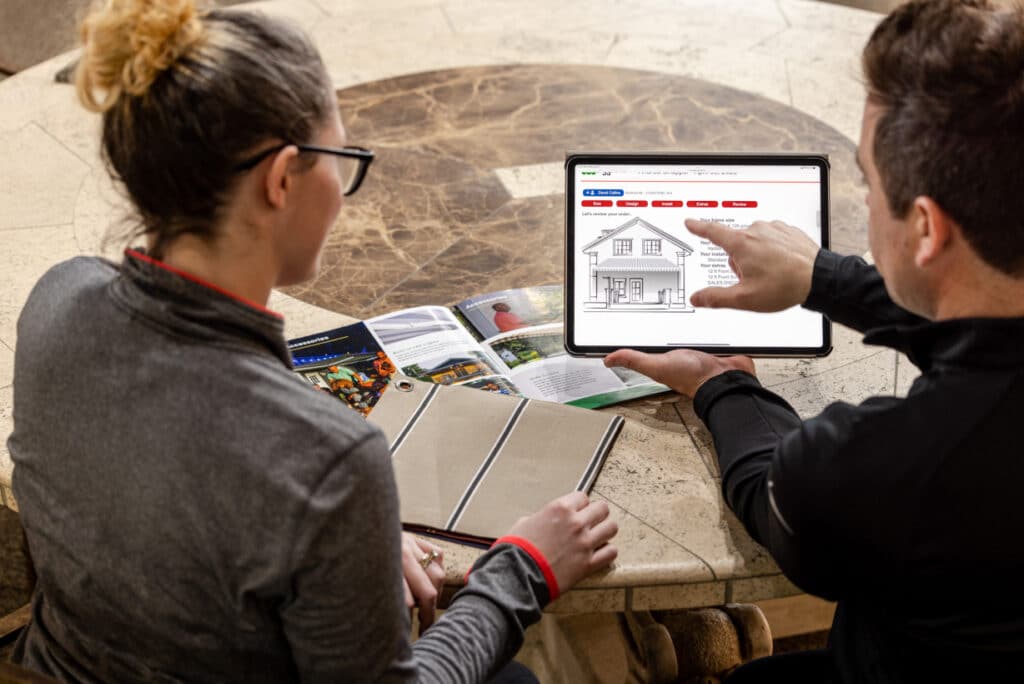 No Interest if Paid in Full in 12 Months*
Everyone Deserves a Marygrove
Apply online or work with your Marygrove representative to find convenient payment options for your retractable awning, including monthly payments.
*Subject to credit approval. Apply online.
*Subject to credit approval. Interest is billed during the promotional period but all interest is waived if the purchase amount is paid in full within 12 months. GreenSky® and GreenSky Patient Solutions® are loan program names for certain consumer credit plans extended by participating lenders to borrowers for the purchase of goods and/or services from participating merchants/providers. Participating lenders are federally insured, federal and state chartered financial institutions providing credit without regard to age, race, color, religion, national origin, gender or familial status. GreenSky® and GreenSky Patient Solutions® are registered trademarks of GreenSky, LLC. GreenSky Servicing, LLC services the loans on behalf of participating lenders. NMLS #1416362. GreenSky, LLC and GreenSky Servicing, LLC are subsidiaries of Goldman Sachs Bank USA. Loans originated by Goldman Sachs are issued by Goldman Sachs Bank, USA, Salt Lake City Branch.
Your estimate is only a few steps away.  Fill out the form and we will call you promptly to set up an appointment.