Condo Retractable Awnings
About Our Condo Retractable Awnings
In addition to home and commercial awnings, Marygrove can also install awnings on condos. Owning a Marygrove changes your deck from a sweltering, unusable area to a shady, comfortable gathering place perfect for dinner parties, card games and respite. We offer a variety of sizes; our smallest awning is perfect for condominiums and is the most cost-effective. They come with peace of mind since we will help you with every step of the process.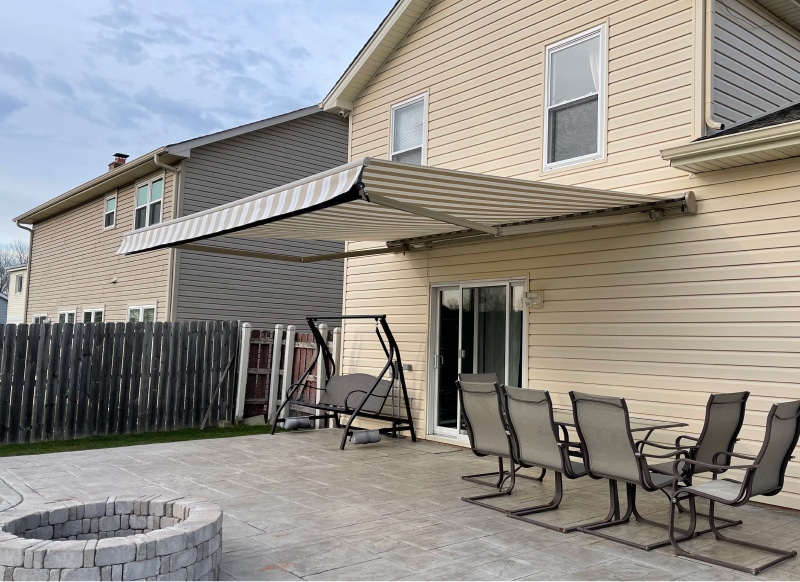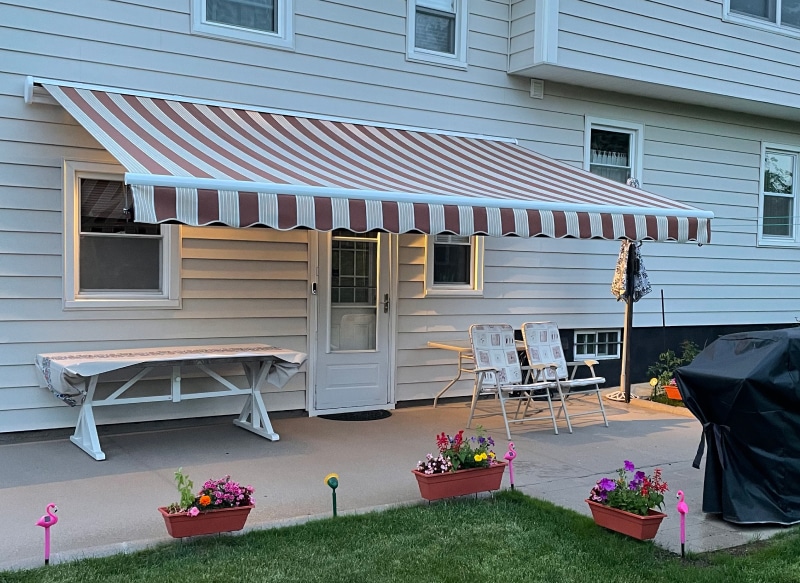 Marygrove is here to make this journey hassle-free, offering support with renderings, fabric samples, and personalized presentations. To make your retractable awning installation in an HOA-regulated area a breeze, begin by reaching out to your HOA directly – they've got the process covered. After your initial contact, you'll likely receive a modification form to fill in the awning details and installation plans. Keep an eye on any specific HOA requirements, like fabric choices and color restrictions. With a track record of successfully working with 300+ HOAs and condo communities, we're excited to help you enjoy your retractable awning without the paperwork headaches.
Home improvement can be challenging, but fun – especially when you are adding awnings for condos. However, Marygrove's awning experts make the most difficult decisions easy! Using our state-of-the-art software program, we can help you accurately plan for your new awning. Our program can illustrate the look and design of an awning on your condominium. You can even change the color with the click of a button, which allows you to see exactly which fabrics coordinate with your color schemes.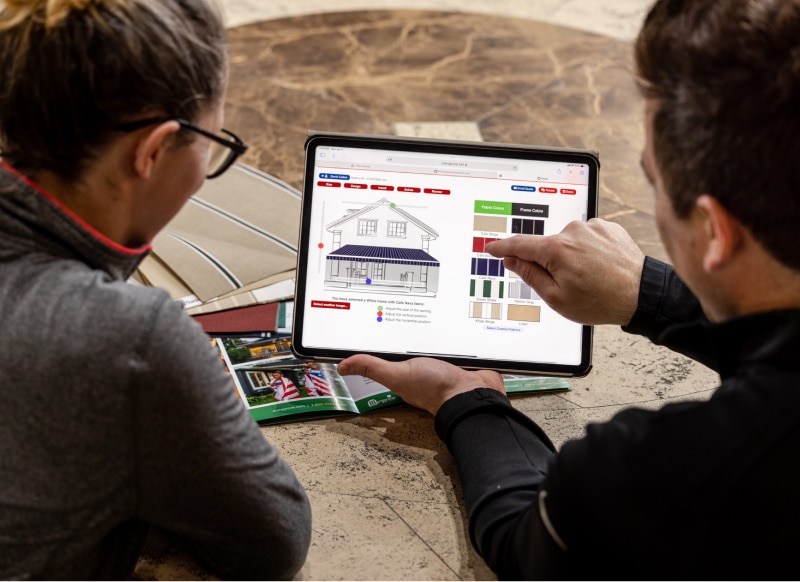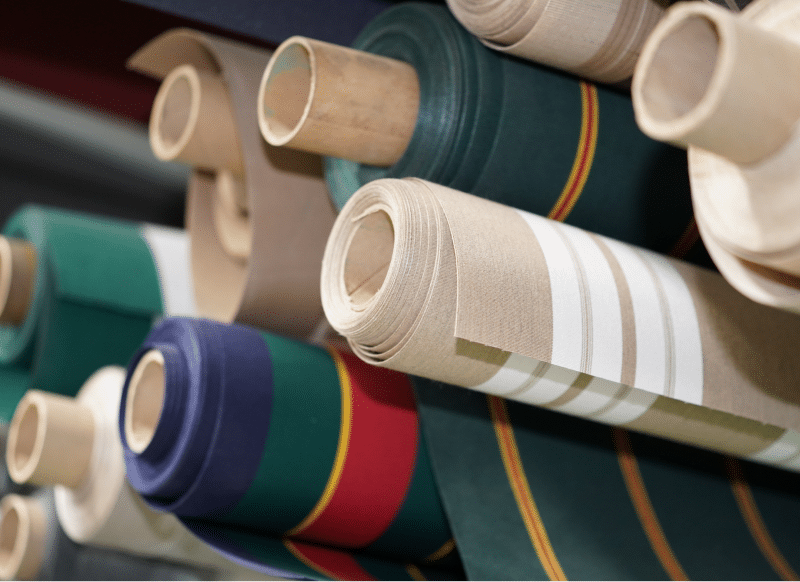 We are committed to helping you fulfill your vision. Our dedication to quality continues down to the threads of our fabric. Customers can choose 100 percent solution-dyed fabrics or our new eco-friendly polyester fabric. Marygrove's high-quality materials ensure that your awning will add value to your condo and stand the test of time and weather.
No Interest if Paid in Full in 12 Months*
Everyone Deserves a Marygrove
Apply online or work with your Marygrove representative to find convenient payment options for your retractable awning, including monthly payments.
*Subject to credit approval. Apply online.
*Subject to credit approval. Interest is billed during the promotional period but all interest is waived if the purchase amount is paid in full within 12 months. GreenSky® and GreenSky Patient Solutions® are loan program names for certain consumer credit plans extended by participating lenders to borrowers for the purchase of goods and/or services from participating merchants/providers. Participating lenders are federally insured, federal and state chartered financial institutions providing credit without regard to age, race, color, religion, national origin, gender or familial status. GreenSky® and GreenSky Patient Solutions® are registered trademarks of GreenSky, LLC. GreenSky Servicing, LLC services the loans on behalf of participating lenders. NMLS #1416362. GreenSky, LLC and GreenSky Servicing, LLC are subsidiaries of Goldman Sachs Bank USA. Loans originated by Goldman Sachs are issued by Goldman Sachs Bank, USA, Salt Lake City Branch.
Your estimate is only a few steps away.  Fill out the form and we will call you promptly to set up an appointment.