Features That Fit & Elevate Any Lifestyle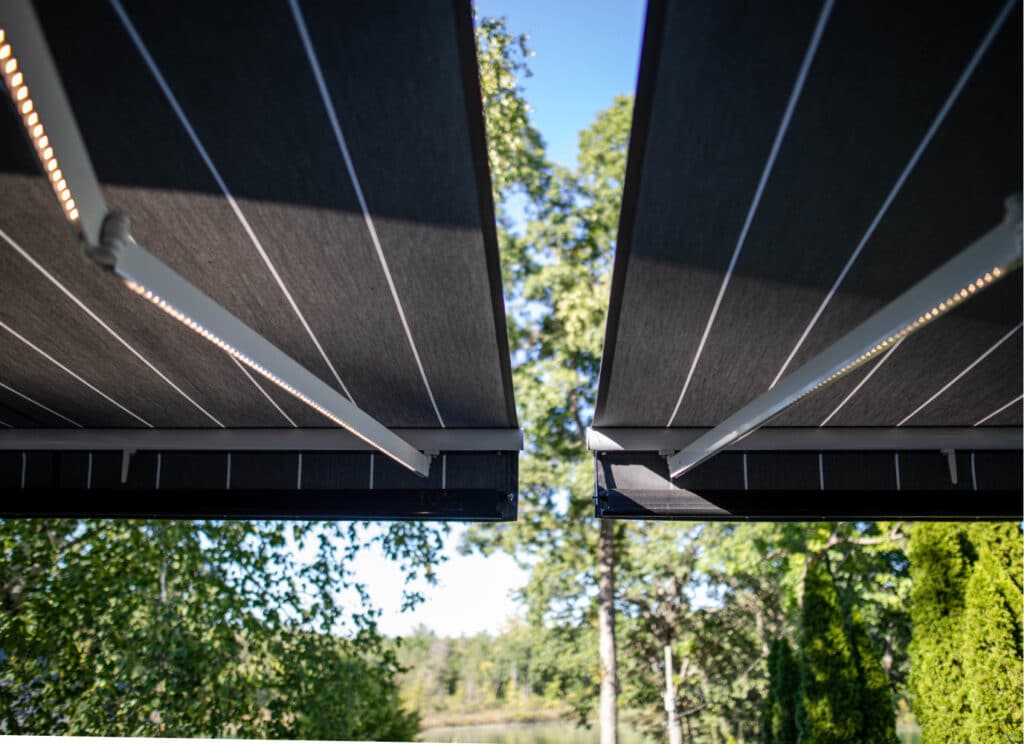 Motorized & Remote Controlled
These aren't your grandparent's awnings. With our motorized awnings, luxury and convenience converge with the simple click of a button. Whether you're lounging, dining, or entertaining, you can effortlessly extend or retract your awning to create the perfect ambiance without leaving your seat.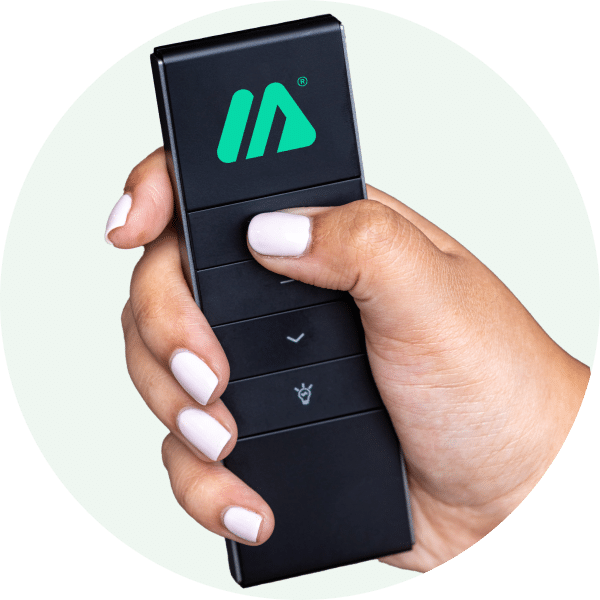 Programmed Remote
Instant coverage and you'll barely lift a finger. With the click of a button, your awning's integrated motor can extend and retract with ease and comfort.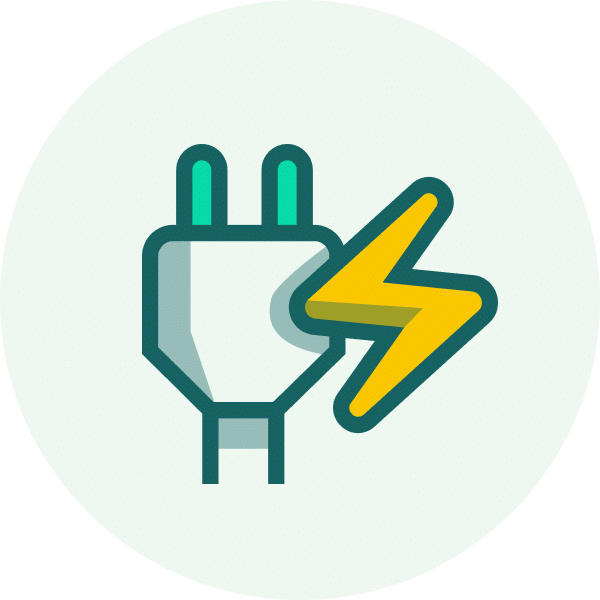 Manual Override
In case of an electrical power outage, the AC tubular motor also comes with a manual override to ensure functional use. No matter the circumstances, your awning is built to last.
When it comes to enjoying your outdoor space, flexibility is key. Our awnings with adjustable pitch offer you precisely that – the power to customize your shade and protection according to your ever-changing needs. Perfectly adapt to the elements as you're in command of how much coverage your awning provides.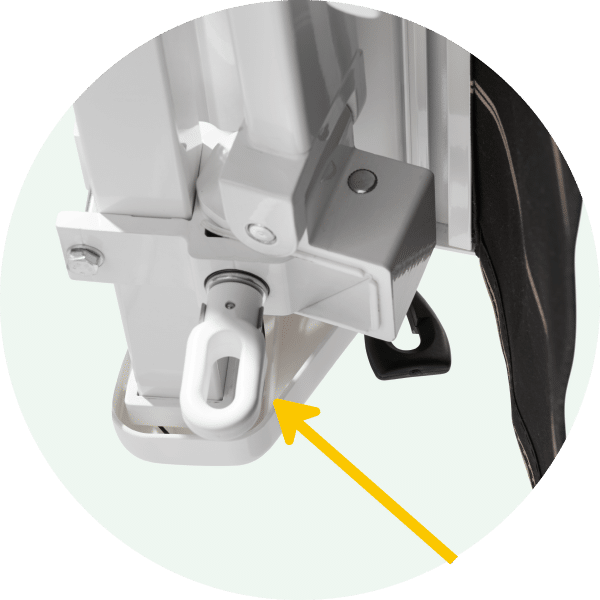 Easily Adjust
Enjoy time outside like never before by defending yourself from all kinds of weather. Marygrove's Hand Crank is simple to use and adjusts your pitch to the ideal position.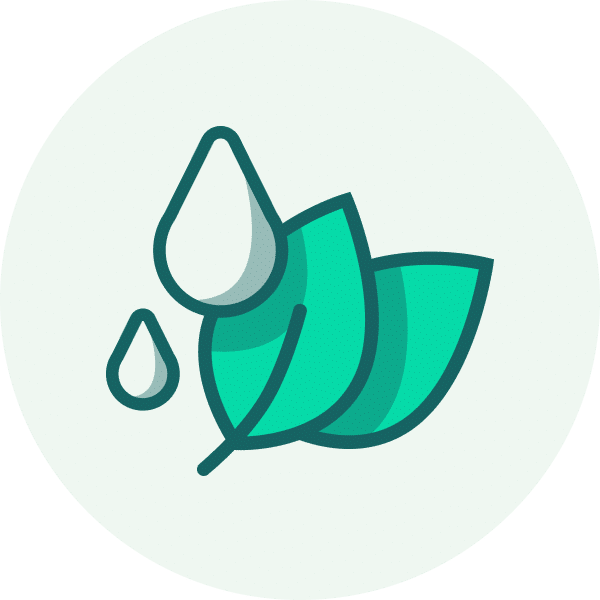 Keep Your Awning Look New
By adjusting the pitch, rainwater and foliage easily slides off your awning. This simple feature keeps your awning fabric from stretching and the colors vibrant.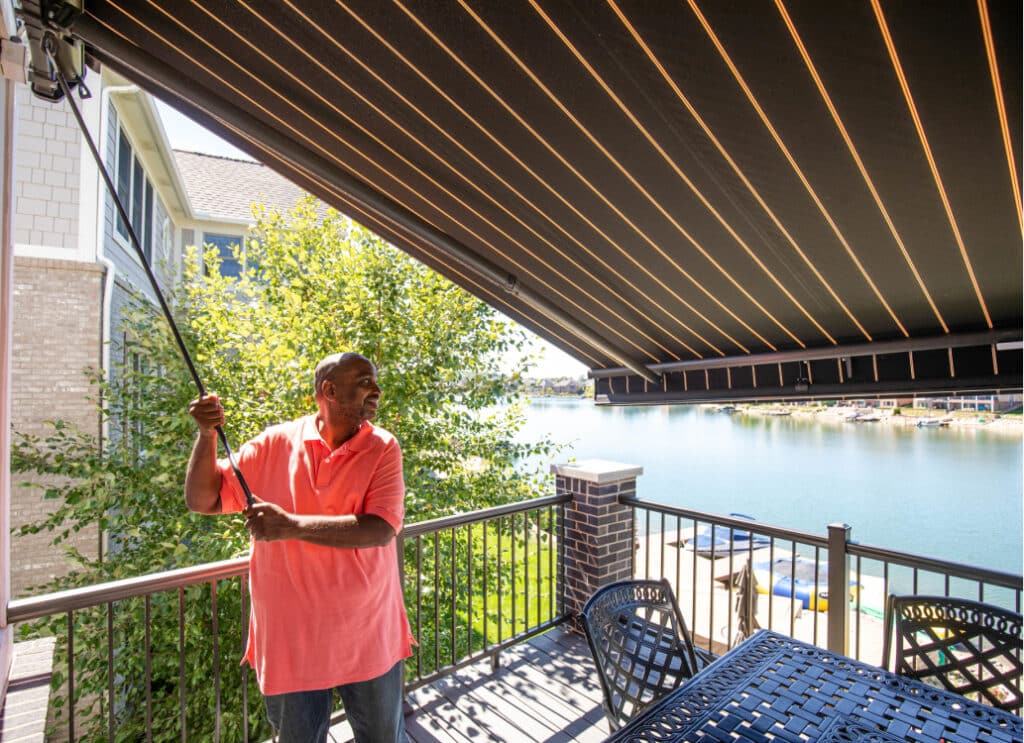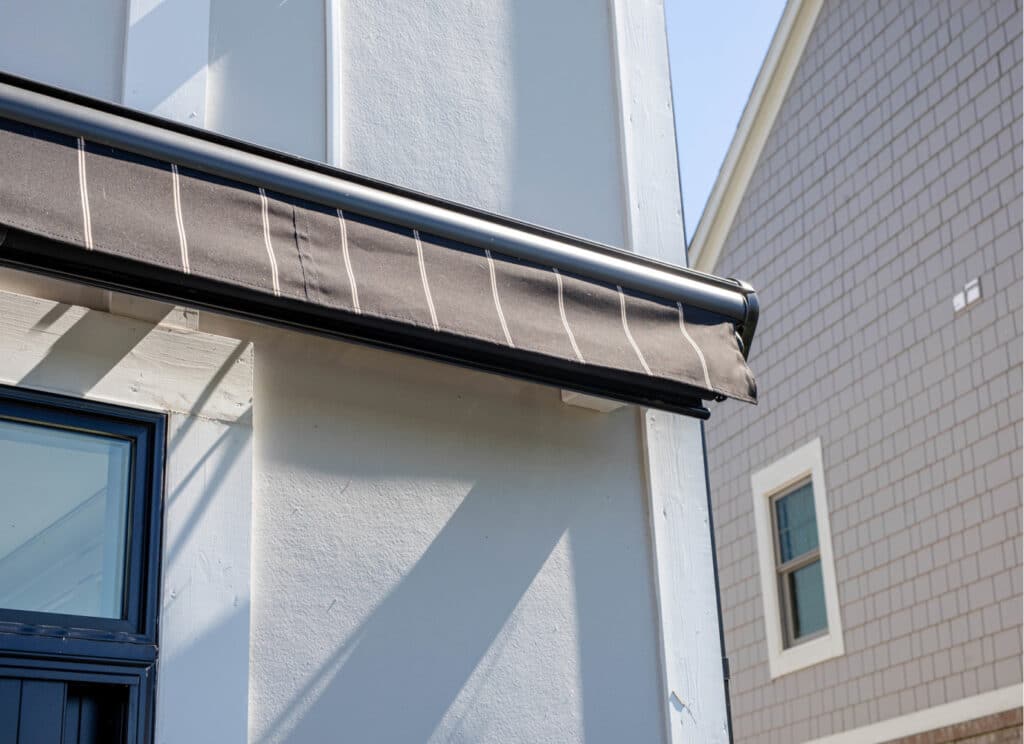 Just like your car needs a garage to shield it from the elements, your fabric awning deserves its own protective haven. The integrated housing acts as a fortress against rain, wind, dust, and UV rays, ensuring your awning and fabric stay looking fresh and vibrant year after year.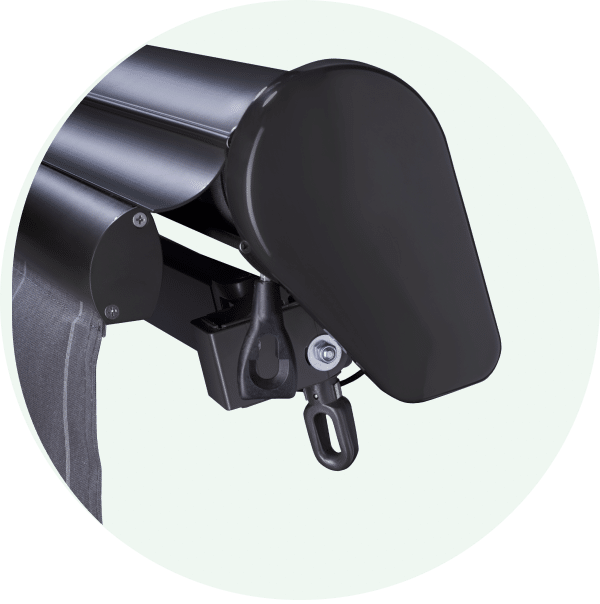 Greater Longevity
Marygrove's integrated protective aluminum housing shelters your fabric from the elements when retracted. Combined with our 10-year warranty, your backyard oasis will be protected for years to come.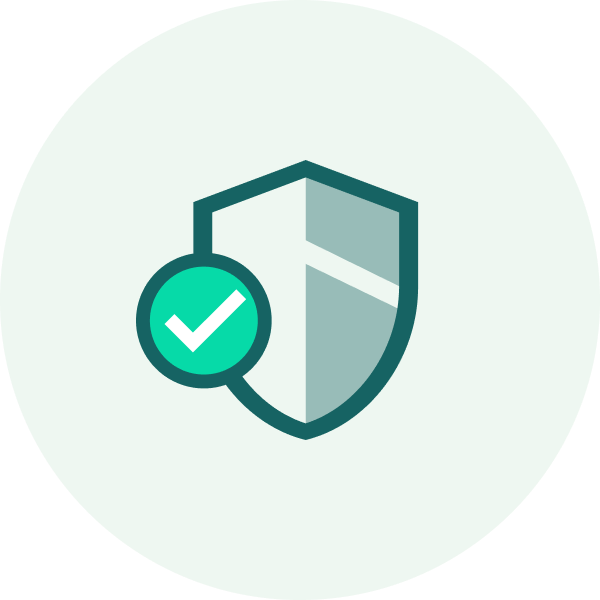 Peace of Mind
With this, you won't have to worry how your awning will hold up when winter or a big storm hits. Marygrove's top-of-the-line quality ensures you enjoy a trouble-free and relaxing time in your new favorite getaway.  
Schedule an In-Home Estimate
Your estimate is only a few steps away.  Fill out a form and we will call you promptly to set up an appointment.
Our awnings don't just provide shade; they transform your outdoor space into an enchanting oasis, day and night. Discover the magic of our built-in LED lights, designed to set the perfect mood and make your awning a star attraction around the clock.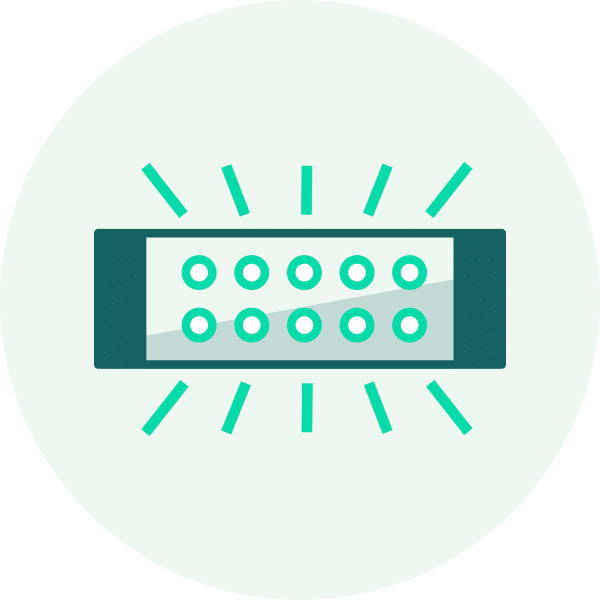 Adjustable Brightness
Our LED lights come with adjustable settings, allowing you to create the ideal level of illumination. From subtle and romantic to bright and vibrant, it's all within your control, ensuring the perfect mood for every moment.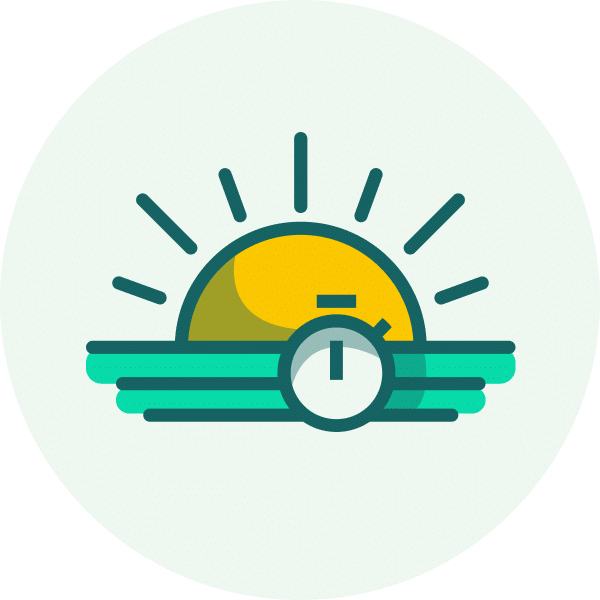 Enjoy At All Hours
Whether you're entertaining, relaxing, or simply basking in the beauty of the night, our adjustable brightness makes your awning the star of the show, day or night.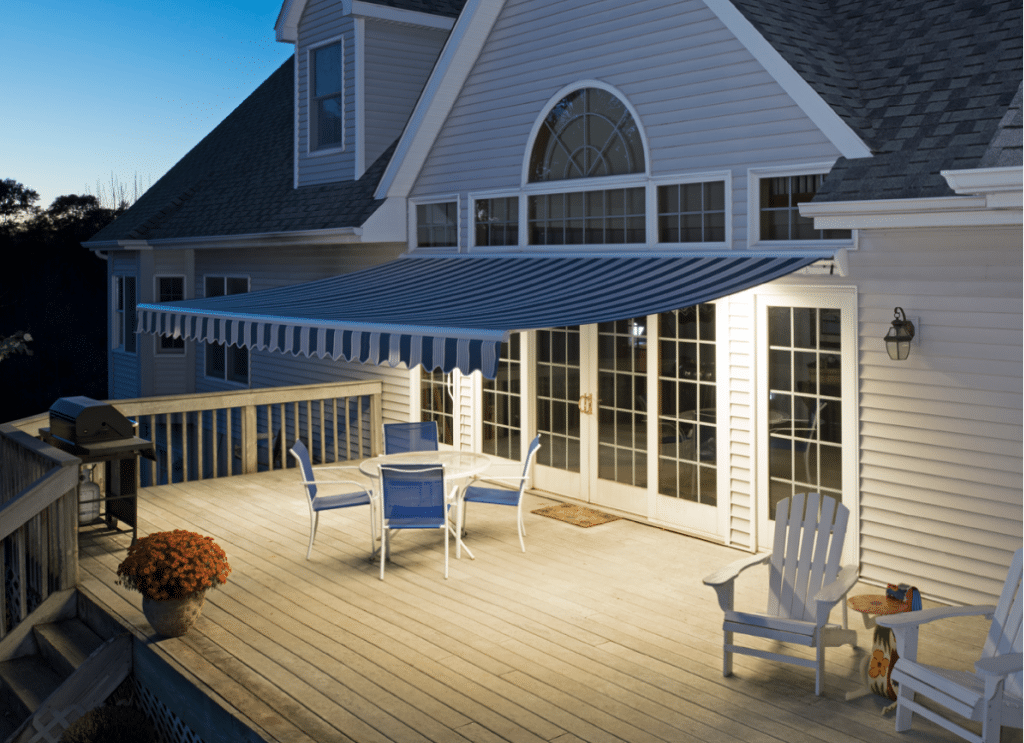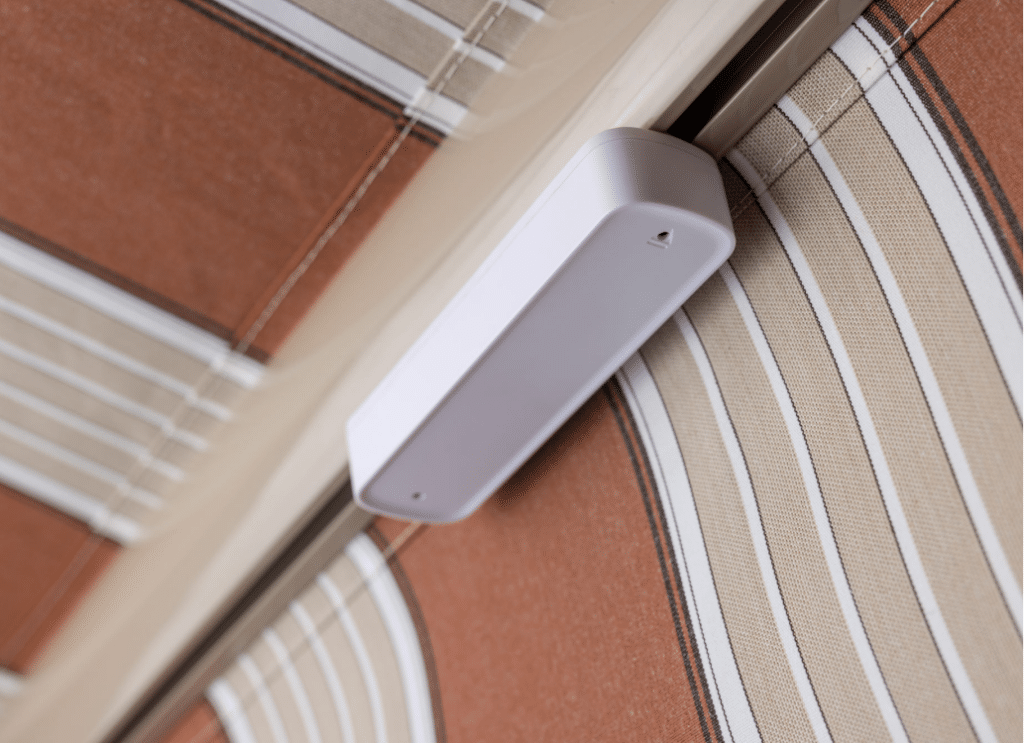 Our awnings are designed to withstand winds of up to 25 mph, but nature can be unpredictable. When the wind sensor detects unstable conditions, there's no need for you to rush outdoors to retract your awning. The wind sensor takes immediate action, automatically retracting the awning to ensure it remains safe and secure.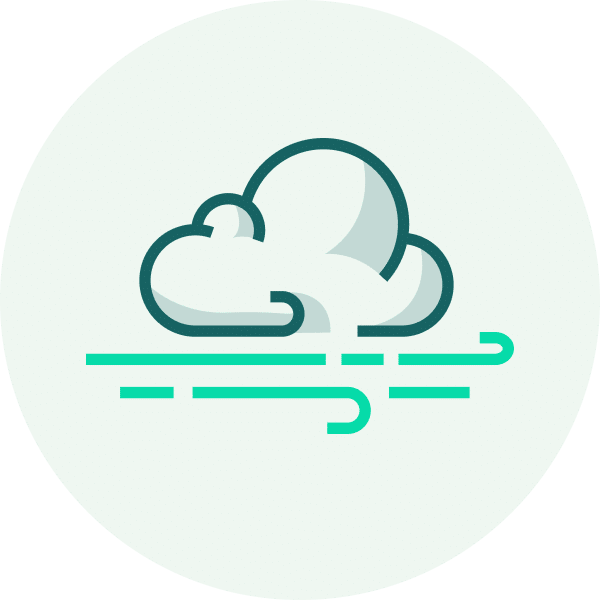 Ready for All Weather
Our commitment to your comfort and safety goes beyond mere design – it's about intelligent engineering. Marygrove's wind sensor acts as the guardian of your outdoor sanctuary.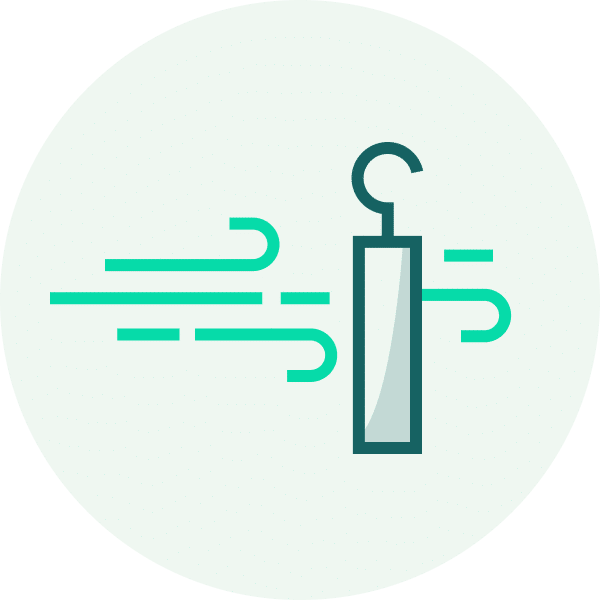 Wind Poles for Stability
If you live on a large lake or another area where high winds are common, Marygrove's wind poles can give you an extra layer of durability and comfort.
Our front and side screens shield you from the sun's harmful UV rays, keeping you cool and comfortable, all while offering privacy in the midst of the great outdoors.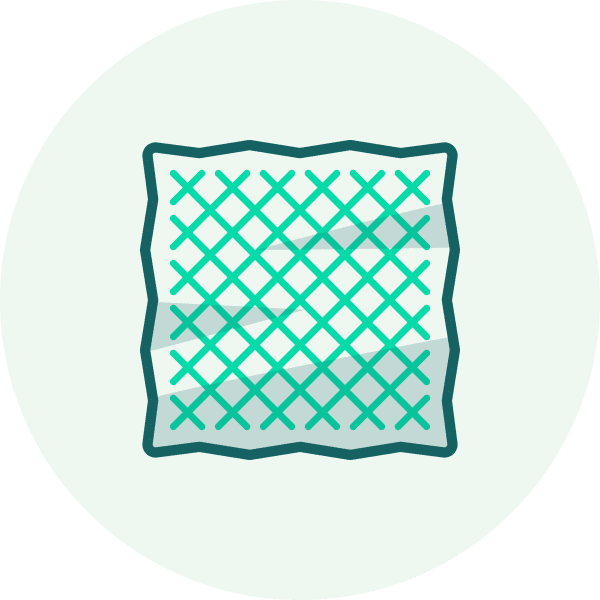 UV Protection
While our awnings provide ample shade, the front and side screens take UV protection to the next level. Savor your outdoor moments without concern for your skin's well-being.
Cool Shade Temperatures
Our screens and awnings are your best allies. Together, they create a remarkably cooler environment, ensuring you can enjoy the outdoors even in the height of summer.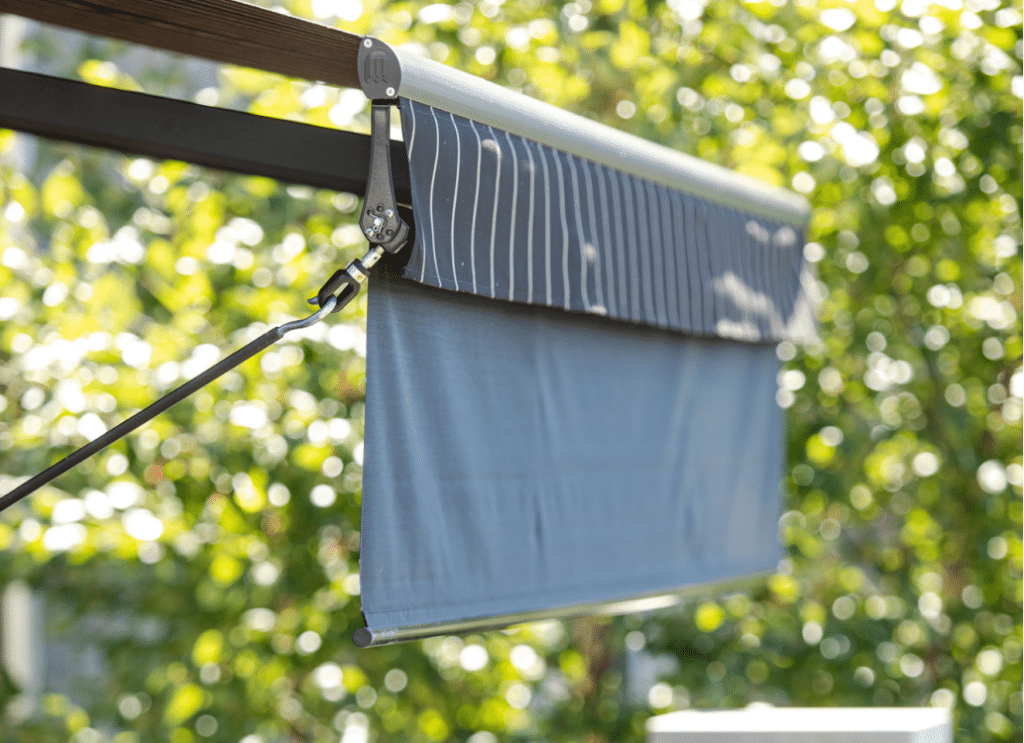 Schedule an In-Home Estimate
Your estimate is only a few steps away.  Fill out a form and we will call you promptly to set up an appointment.
Backed By a Warranty You Can Trust
You can rest assured under your Marygrove knowing our award-winning customer service team has you covered. With a 10-year warranty on all your awning accessories and more, you can keep enjoying every moment to the fullest.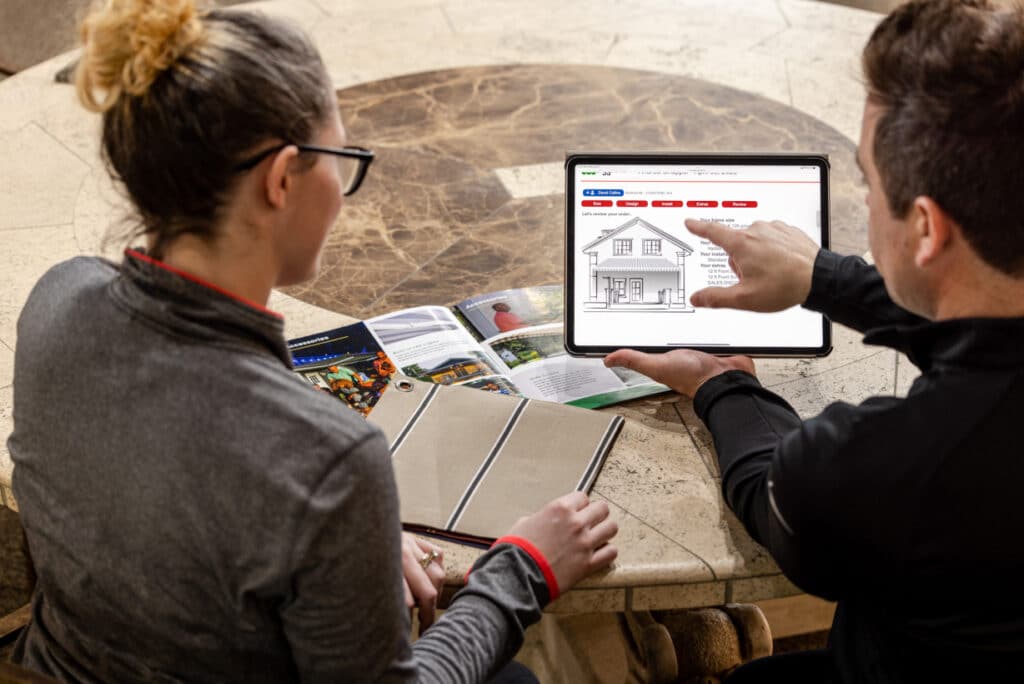 No Interest if Paid in Full in 12 Months*
Everyone Deserves a Marygrove
Apply online or work with your Marygrove representative to find convenient payment options for your retractable awning, including monthly payments.
*Subject to credit approval. Apply online.
*Subject to credit approval. Interest is billed during the promotional period but all interest is waived if the purchase amount is paid in full within 12 months. GreenSky® and GreenSky Patient Solutions® are loan program names for certain consumer credit plans extended by participating lenders to borrowers for the purchase of goods and/or services from participating merchants/providers. Participating lenders are federally insured, federal and state chartered financial institutions providing credit without regard to age, race, color, religion, national origin, gender or familial status. GreenSky® and GreenSky Patient Solutions® are registered trademarks of GreenSky, LLC. GreenSky Servicing, LLC services the loans on behalf of participating lenders. NMLS #1416362. GreenSky, LLC and GreenSky Servicing, LLC are subsidiaries of Goldman Sachs Bank USA. Loans originated by Goldman Sachs are issued by Goldman Sachs Bank, USA, Salt Lake City Branch.
Your estimate is only a few steps away.  Fill out the form and we will call you promptly to set up an appointment.