Everyone Deserves a Marygrove
Purchasing a Marygrove awning is easier than you think! Don't think you can afford an awning? Subject to approved credit, we offer financing options that make your backyard transformation convenient and affordable. Getting the Marygrove awning of your dreams is easier than you think. Do not miss out on enjoying the shady oasis of your backyard because you believe you cannot afford a retractable awning.
Using our convenient financing, you can buy today and pay over time.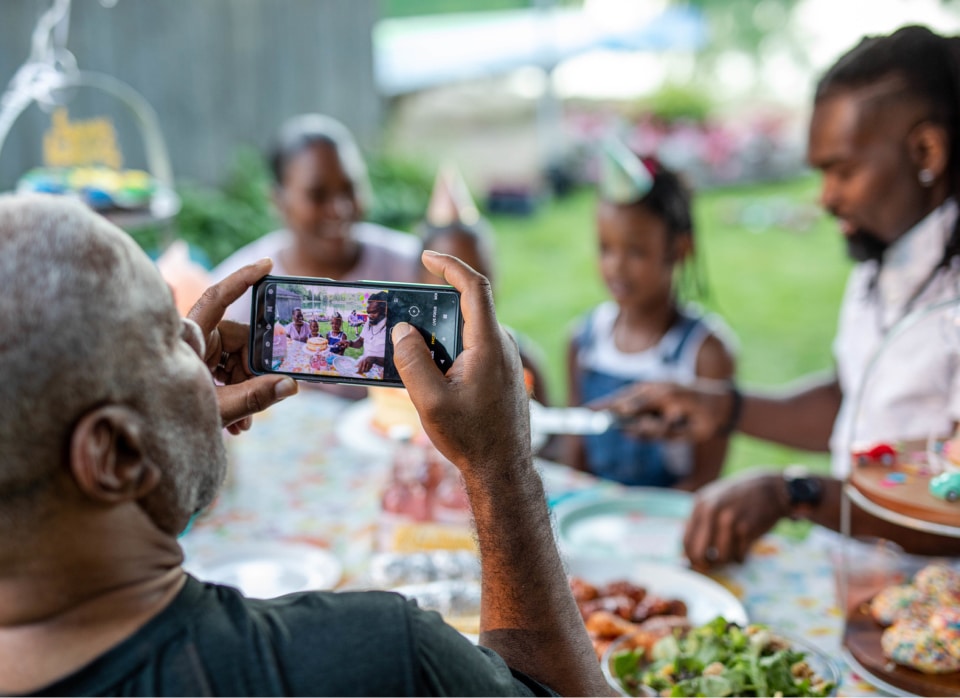 No Interest if Paid in Full in 12 Months*
At Marygrove Awnings, we are committed to making your retractable awning and backyard project convenient. That is why we offer a variety of financing options with approved credit through GreenSky®¹.
With GreenSky, you will enjoy:
A wide range of payment options
A fast and easy application process
Friendly customer service
A customer portal for info, auto-pay and more
*Subject to credit approval. Interest is billed during the promotional period but all interest is waived if the purchase amount is paid in full within 12 months. GreenSky® and GreenSky Patient Solutions® are loan program names for certain consumer credit plans extended by participating lenders to borrowers for the purchase of goods and/or services from participating merchants/providers. Participating lenders are federally insured, federal and state chartered financial institutions providing credit without regard to age, race, color, religion, national origin, gender or familial status. GreenSky® and GreenSky Patient Solutions® are registered trademarks of GreenSky, LLC. GreenSky Servicing, LLC services the loans on behalf of participating lenders. NMLS #1416362. GreenSky, LLC and GreenSky Servicing, LLC are subsidiaries of Goldman Sachs Bank USA. Loans originated by Goldman Sachs are issued by Goldman Sachs Bank, USA, Salt Lake City Branch.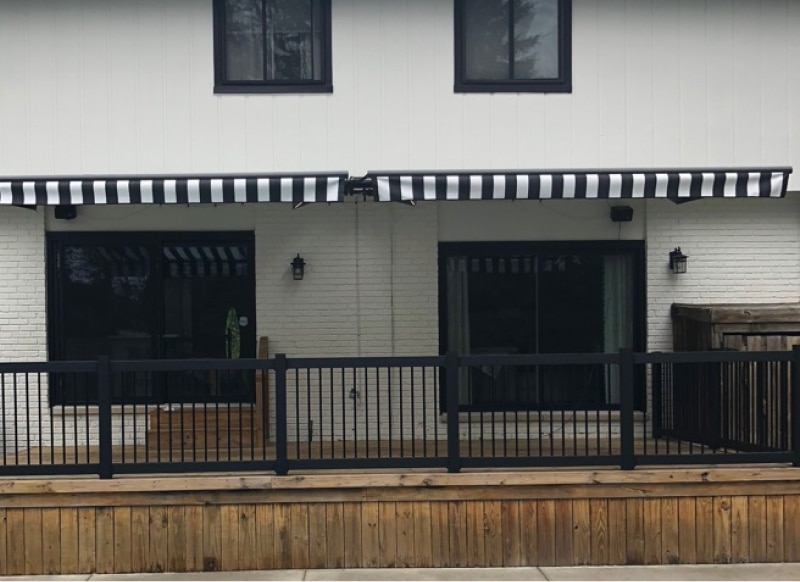 Giving your customers a place to feel safe and comfortable is more important than ever. With a Marygrove, your business will stand out above the rest. Download our application or contact us today to start the process of enhancing your business.
Finance Your Backyard Project
Everyone deserves a place to go to relax, rewind, and spend time with loved ones. And that place does not need to be so hard to find, get to, or pay for. With a Marygrove, your escape from the stress of everyday life can be a few steps out your backdoor.
Apply for financing today to make that dream become your reality.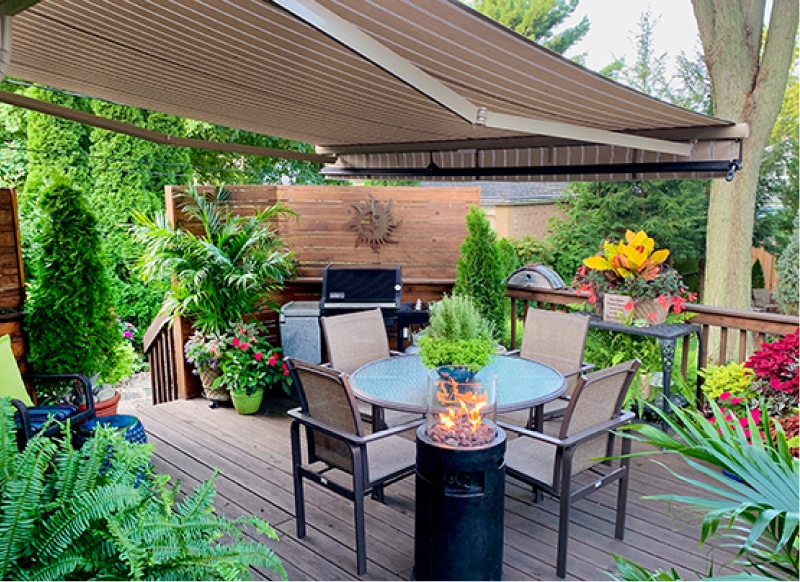 Why Choose Marygrove Awnings?
With locations across the United States, Marygrove makes buying a top-quality retractable awning easy and affordable. We help you finance and create the best fit for your outdoor space, with tons of fabric color and pattern options and the ability to customize the size of the awning. But the benefits do not end there.
All motorized retractable awning systems also come standard with reinforced projection arms and built-in LED lights so you can hang out and party at night without investing in additional outdoor lighting. Average awning dealers charge extra for these perks, but Marygrove is with you throughout the entire process to make sure you get the perfect outdoor gathering space for everything you love to do.
In addition to the variety of canvas fabric choices, Marygrove offers three of the most popular lightweight aluminum frame colors–white, beige, and bronze–to protect your awning in style.
If you're looking to create the perfect backyard getaway, Marygrove is here to support you the entire way. From the at-home estimate to installation and beyond, our team will make the process as easy and comfortable as possible.
Check out our reviews to see what people are saying about Marygrove Awnings.
Marygrove experts work with architects during the build to design the right location for your awning so adults and kids can benefit from it most. Once construction is complete and your awning is mounted, it's time to start new memories under your new shade.
Absolutely! We collaborate seamlessly with HOAs to ensure a smooth process for installing your retractable awning. If you reside in an HOA-managed community, it's advisable to initiate the process by contacting your HOA directly. They typically provide a modification form where you can specify awning details and installation plans. Keep an eye on their specific requirements, such as fabric and color preferences. To make this process even smoother, Marygrove offers support, including renderings, fabric samples, and personalized presentations. With a successful track record of working with over 300+ HOAs and condo communities, we're here to help you enjoy your retractable awning with ease.
Your estimate is only a few steps away.  Fill out the form and we will call you promptly to set up an appointment.