Are you in the market to buy an awning for your commercial facility? If so, you may be wondering how to choose the best commercial awning manufacturer to work with your business. We'll walk you through a step-by-step guide to choosing the best commercial awning manufacturer and considerations to keep in mind.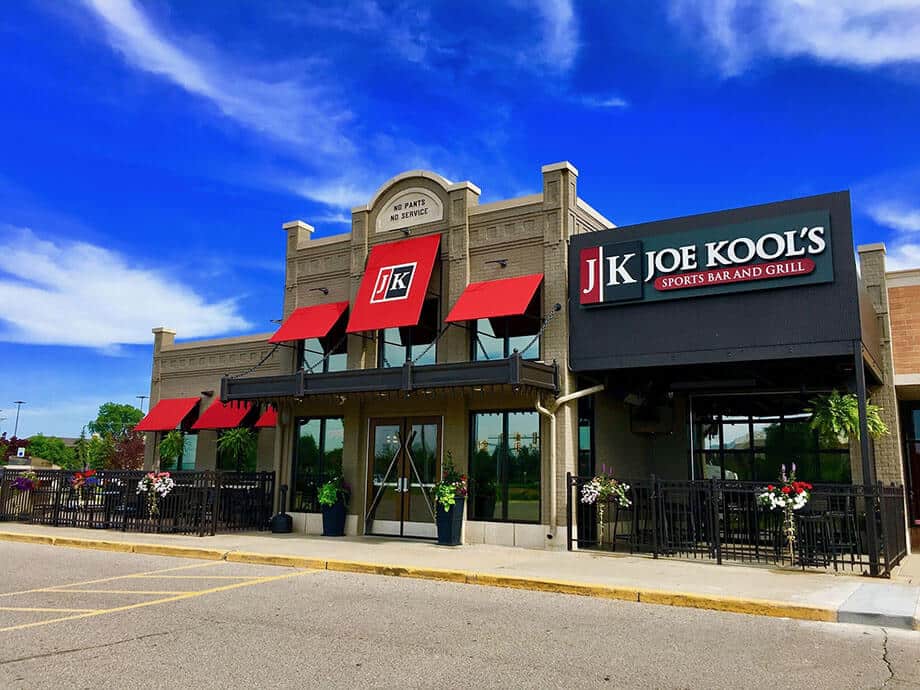 Not all commercial awning manufacturers are the same. This is why it is so important to understand what to look for in an awning company. In this guide, we're going to explain the top five qualities to recognize in an awning manufacturer.
Ready to discover how to choose the best commercial awning manufacturer? Let's begin!
What to Look for When Choosing to Work With a Commercial Awning Manufacturer
There are many important qualities to look for in a commercial awning manufacturer. Specific factors to look for in commercial awning manufacturers include awning design, custom awning options, awning cost, customer service and delivery as well as installation speed. By being aware of these qualities, you'll be able to choose a commercial awning company that is well-experienced and able to meet your business' needs.
Below, let's explore these key factors to look for in commercial awning manufacturers and tips to keep in mind during the selection process.
Awnings come in a plethora of designs and styles. From metal standing seam awnings and storefront awnings to retractable awnings and louvered roof systems, the design options to choose from are practically endless.
When selecting an awning manufacturer, consider the awning design options they have to offer. Also, take the time to ponder what type of awning you're interested in for your business. Not every awning company may have the type of awning you're keen on, so be sure to note what awning designs they have available.
Want to design your own awning? In addition to the vast awning options to choose from, custom awning designs are also a common choice for businesses. Customizing your awning allows you to design an awning that will best suit your business. Not only do you get to decide what design you want but you can choose what type of awning fabric, style, pattern and size you're interested in.
Below, we'll dive a little deeper into this awning design option.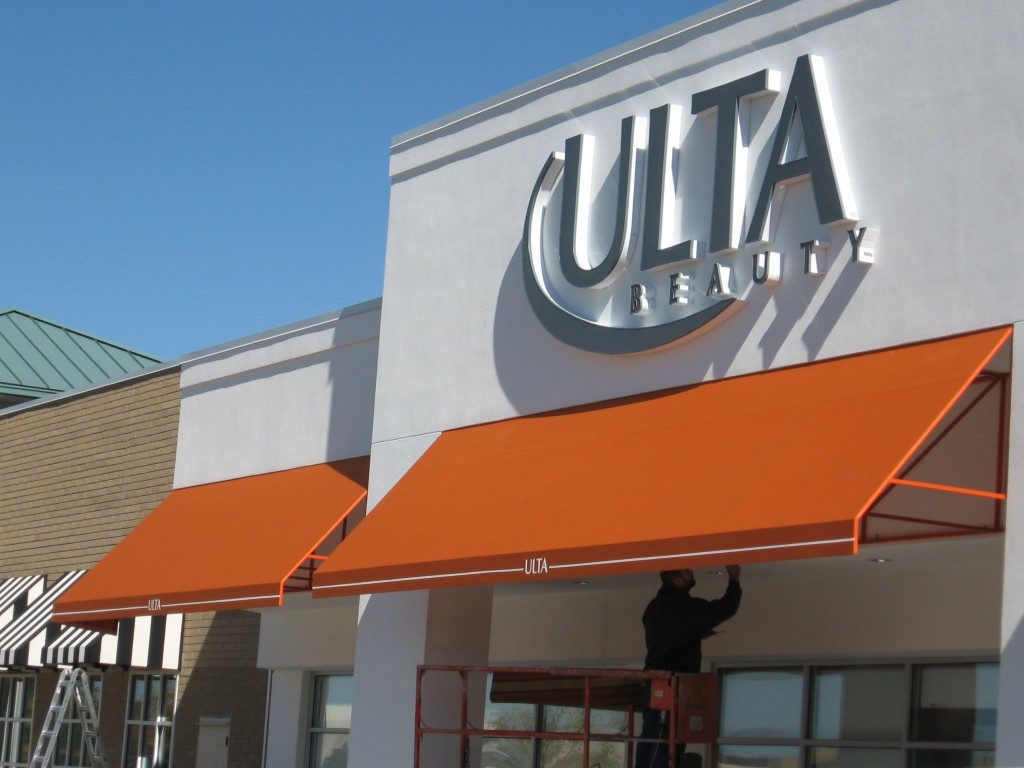 For businesses that have specific needs, custom awnings are a great option to consider. Customizing your awning helps your facility stand out as well as adds a special touch to your awning application. They are the perfect option for businesses that need an awning in a particular shape, size or pattern.
As you choose a commercial awning manufacturer, be on the lookout for custom awning options that the company offers. Additionally, you'll want to decide what style of awning you have in mind. Knowing what you want your awning to look like can greatly help awning manufacturers make your dream a reality.
The third consideration to keep in mind when choosing an awning manufacturer is pricing. Commercial awning prices can vary widely, as each type of awning has its own unique features. Commercial metal awning prices may be higher than aluminum awning prices since they are more heavy-duty. Similarly, a pergola awning price, as well as louvered awnings price, may be more expensive than simple fabric awnings.
Additionally, awning features affect the price of the awning. For example, motorized retractable awning prices may be more expensive than manual retractable awning prices. That said, motorized retractable awnings are faster and easier to operate than manual retractable awnings.
In short, take time to consider your facility's needs and what type of awning would be better for your business in the long run. Although some awnings may be costly, they may ultimately last longer and operate more efficiently than cheaper awning options.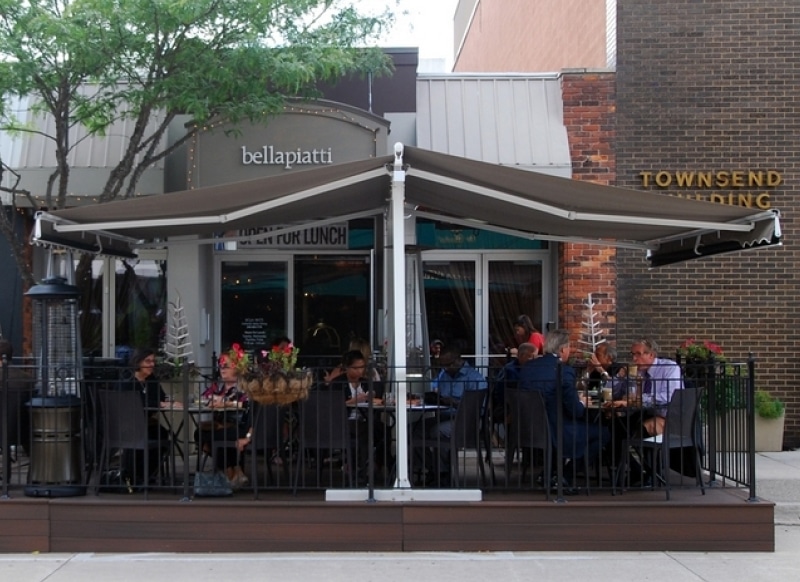 When deciding upon an awning manufacturer, customer service should not be overlooked. Friendly customer service representatives not only make selecting an awning more pleasant but are eager to help you find an awning that fits your needs.
Moreover, experienced customer service representatives help businesses find the exact type of awning they need for their facility. Even if you don't quite know what awning design you have in mind, a professional representative may know what type of awning will complement your business the best.
Take some time beforehand to research the customer service of the awning manufacturer you're considering working with. Be sure to read reviews left about the company as well as the offerings and services that the company promotes.
The final aspect to consider is the speed of awning delivery and installation. Many commercial awning manufacturers require extended lead times, and this may interfere with your business' plans.
Perhaps your business is having a grand opening or maybe you need an awning for seasonal outdoor seating opportunities. Whatever the case may be, awning installation speed plays an important role when choosing a commercial awning manufacturer.
Are you searching for a commercial awning manufacturer that fits all the aforementioned needs? Look no further than Marygrove Awnings! Here at Marygrove Awnings, we strive to please our customers with our high-quality, easy-to-operate awnings.
Our commercial awnings come in an assortment of designs and styles from which to choose. If you have plans to design your awning in a specific way, we also offer custom retractable awning options. Additionally, our Marygrove Awning prices are affordable, yet our awnings are made of the highest-quality materials. Our representatives and awning experts are happy to work with you to create an awning you can be proud of at your business.
Ready to begin the process of designing the commercial awning of your dreams? Contact us today, and we promise you won't be disappointed.