Nothing is worse than going outside to enjoy the nice weather only to realize all the insects had the same idea. From pestering flies to creepy spiders, getting forced back into your own home by bugs and insects is never a good time. Keep your backyard the place to be for you and your favorite humans.
At Marygrove, we offer a variety of retractable screen solutions to keep insects and bugs out of your space. With many uses, retractable screens can provide shade for your windows, doors, and patios while offering insect protection. Providing you with fresh air and natural ventilation, retractable screens are a great way to get outside but still have some of the comforts of the indoors.
We have screen options in standard size and custom sizes, fitting most windows and doors. The woven mesh is great for natural cooling, is extremely durable, and is perfect to keep pests, mosquitoes, and other bugs out of your house and out of your mind.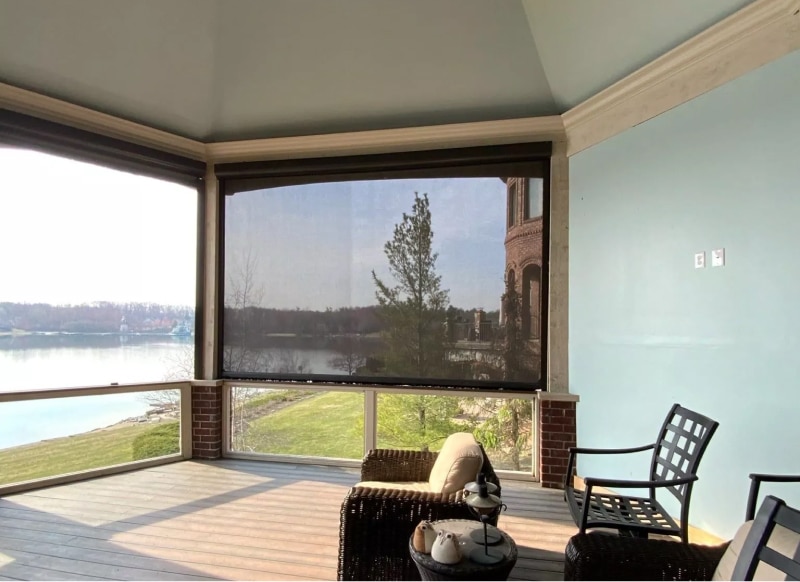 Benefits of an Insect Screen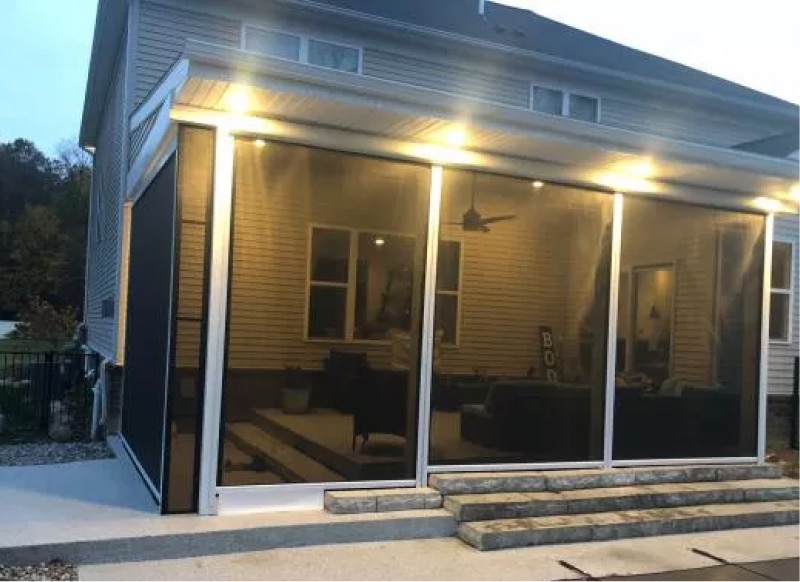 What are Insect/Bug Screens?
Our retractable insect screens shade the opening of windows and patios – providing shade from the sun, a respite from any pests, and more privacy to your home. These transparent insect screens allow fresh air in and keep the bugs at bay, ensuring you're able to enjoy your patio all year long.
Designed with a woven mesh fabric, an insect screen is designed to keep bugs and other pests out of your home and off your patio. Made with PVC-coated fiberglass, our fabric is energy efficient and environmentally friendly.
Benefits of an Insect Screen
The benefits of having an insect screen over windows or patio doors are numerous. An insect screen prevents bugs from getting through windows or a door frame, while still allowing great visibility. Install one at any opening and you will ensure you, the kids, and your pets won't have to deal with insects in or around your home.
On top of being able to let your guard down from pesty bugs, Marygrove's insect screens provide extra privacy so you can rest and relax in your own backyard. And because all retractable screens from Marygrove are made with the same materials, your insect screen will act as a solar screen. This will help to keep the sun out to protect your furniture, home, and curtains from fading.
Contact Marygrove today to see how we can help you keep pests out of your home and backyard. Completely customizable, our team can work with you to install the perfect exterior solution. With the click of a button, our screens are extremely easy to operate and will keep the bugs out.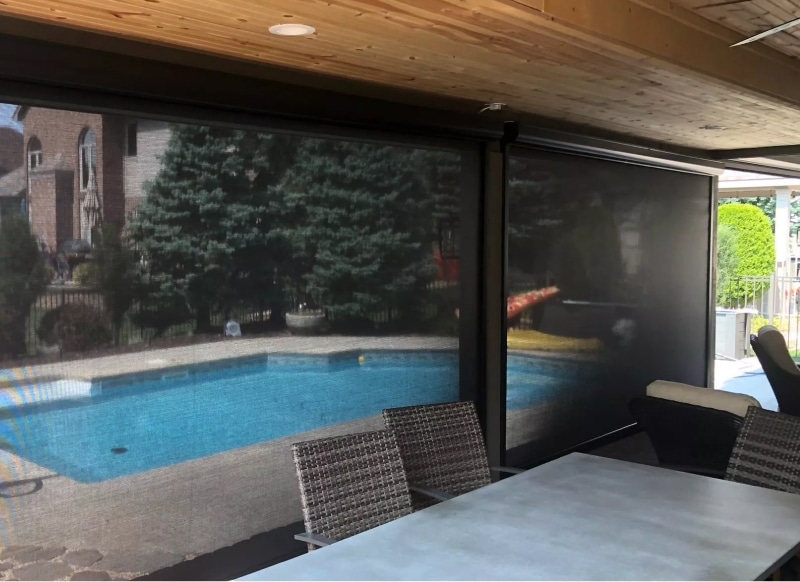 Frequently Asked Questions About Bug Screens
No Interest if Paid in Full in 12 Months*
Everyone Deserves a Marygrove
Apply online or work with your Marygrove representative to find convenient payment options for your retractable awning, including monthly payments.
*Subject to credit approval. Apply online.
*Subject to credit approval. Interest is billed during the promotional period but all interest is waived if the purchase amount is paid in full within 12 months. GreenSky® and GreenSky Patient Solutions® are loan program names for certain consumer credit plans extended by participating lenders to borrowers for the purchase of goods and/or services from participating merchants/providers. Participating lenders are federally insured, federal and state chartered financial institutions providing credit without regard to age, race, color, religion, national origin, gender or familial status. GreenSky® and GreenSky Patient Solutions® are registered trademarks of GreenSky, LLC. GreenSky Servicing, LLC services the loans on behalf of participating lenders. NMLS #1416362. GreenSky, LLC and GreenSky Servicing, LLC are subsidiaries of Goldman Sachs Bank USA. Loans originated by Goldman Sachs are issued by Goldman Sachs Bank, USA, Salt Lake City Branch.
Your estimate is only a few steps away.  Fill out the form and we will call you promptly to set up an appointment.