Spending more time outdoors and in your backyard is always a goal. Creating a comfortable space that keeps you in the shade and away from the sun and any inclement weather is key. Patio covers are a great way to protect yourself and your deck.
With a variety of options and sizes, patio covers come in a variety of options. All these options are completely customizable to blend in with the aesthetic of your home.  We explore the most common options below:
There are three main types of patio covers: awnings, pergolas, and canopies. The best patio cover for you will depend on what you're looking for.
If you're looking for something with a lot of versatility a retractable awning may be for you. Completely motorized, all of our patio awnings come equipped with an adjustable pitch, integrated cover housing system, an adjustable slope, and double cable arms. If you're ready to stay cool in the shade, we offer installation and an easy way to extend your livable space.
Also known as stationary awnings, a fixed awnings is another patio cover option homeowners can explore. For homes with specific needs or that require a custom design a fixed awning can help reduce cooling costs and keep your deck out of the sun. These are often customized to the application and design is chosen based upon the desired homeowner outcome.  Door & window awnings often fall into this category. Due to the shift in homeowner preference towards retractable awnings Marygrove no longer manufactures fixed awnings for residential or commercial use.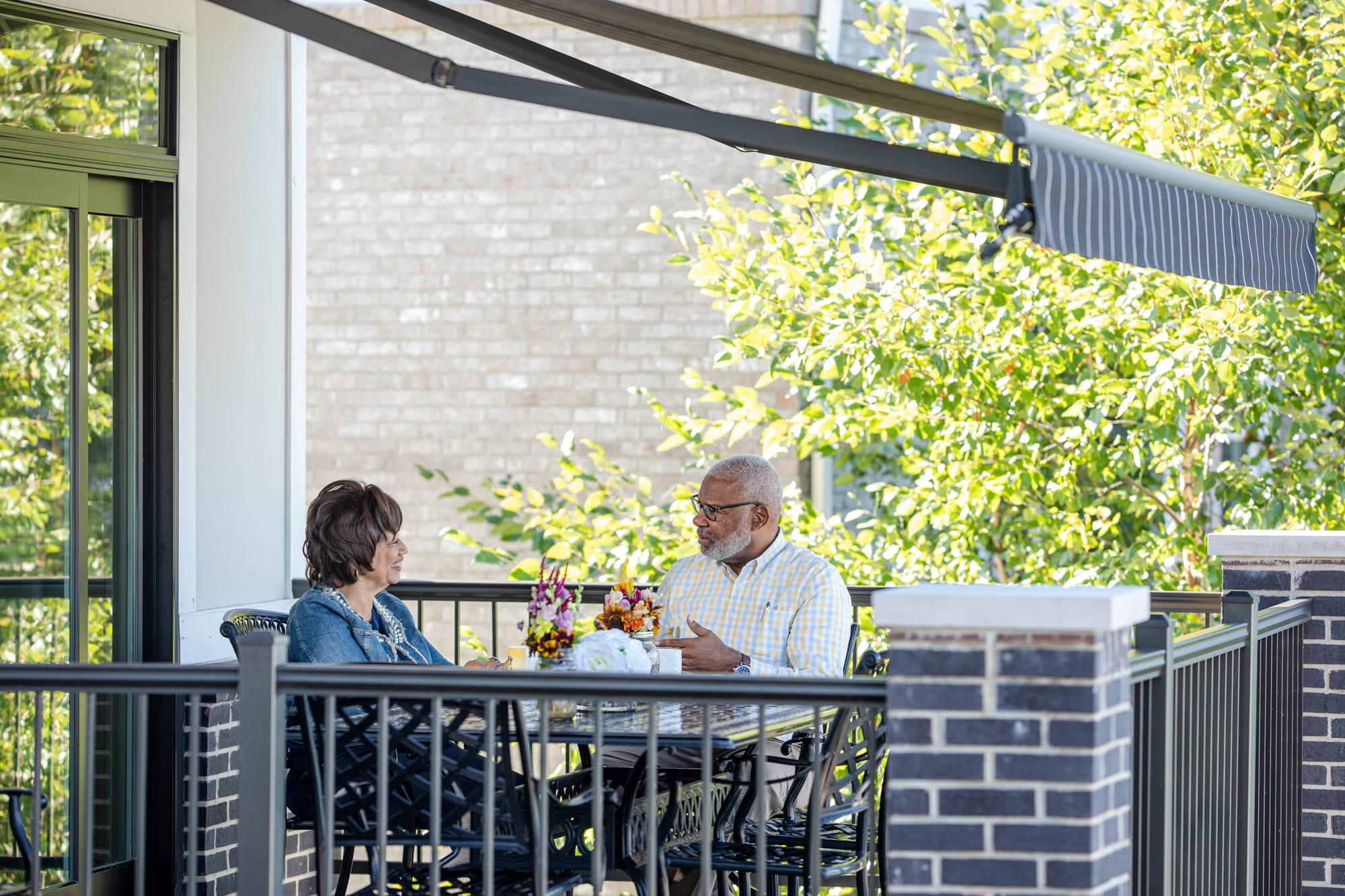 A pergola is an outdoor architectural structure that serves both functional and aesthetic purposes. These are the traditional wooden structures you would see at a home depot or lowes garden center for sale. Typically made of vertical posts or pillars supporting crossbeams and an open lattice or framework on top, pergolas provide partial shade, define outdoor spaces, and create an inviting ambiance. These structures often feature an open-air design that allows sunlight to filter through the overhead lattice, providing a mix of shade and sun. Pergolas are commonly used in gardens, patios, or other outdoor areas to offer a sheltered space for relaxation, socializing, or dining.  Another benefit of pergolas is their ability to grow plants and vegitation up the sides or top, increasing the asthetic of the space.
Do you have a pergola on the exterior of your home? As a patio cover, they work wonders to keep your backyard protected. However, if you want more protection from the rain and sun, you'll want to add a louvered roof.
A louvered roof will help keep your patio covered in any weather. With angled slats that can open and close with the push of the button, you only have the sun when you want it. Louvered Pivot and Louvered Slide options are available, so the slats can move how you want them to. Designed with convenience and comfort in mind, a retractable pergola canopy will still let air flow freely, creating a relaxing atmosphere for your friends and family.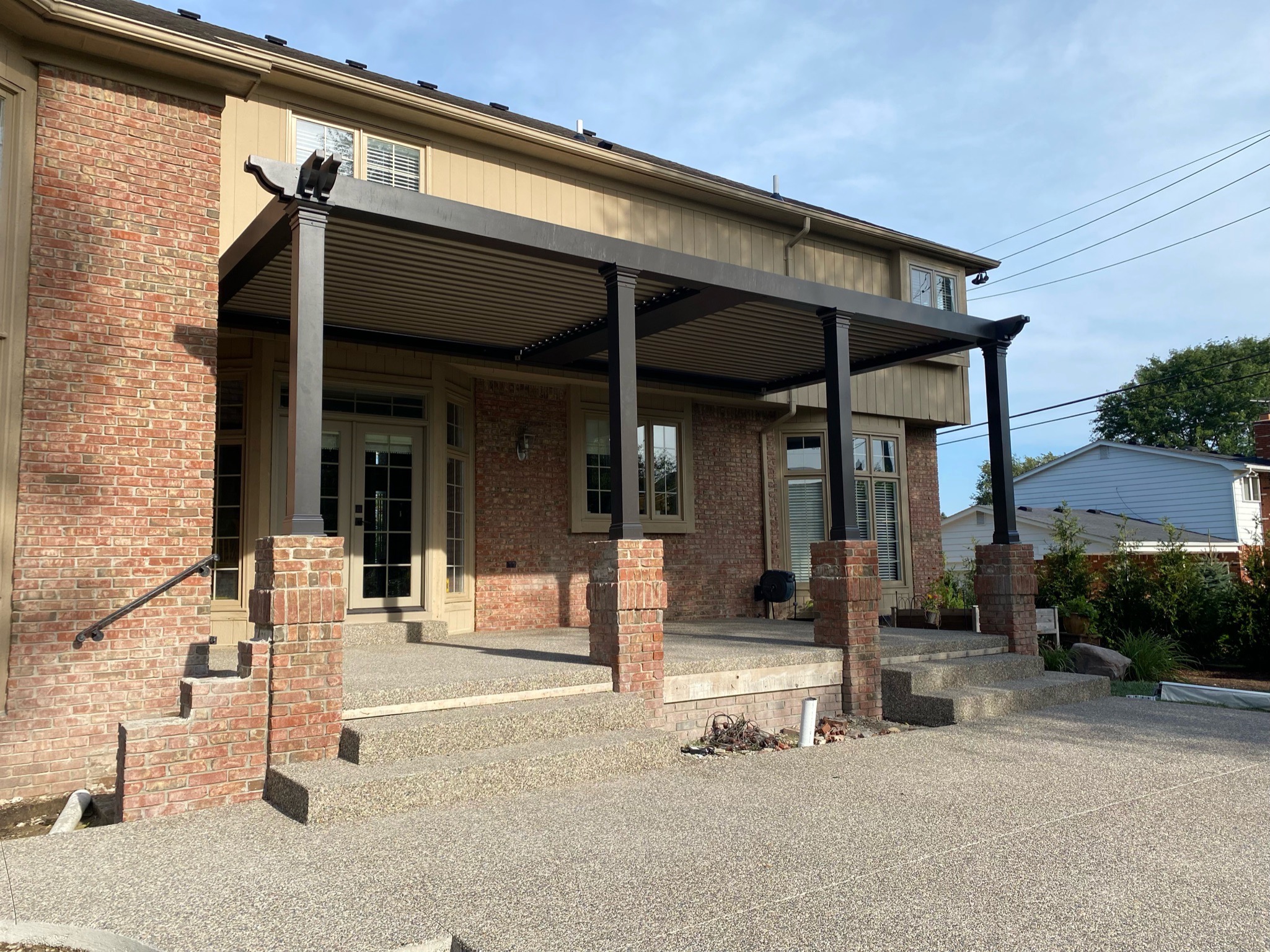 A shade sail is a versatile outdoor shading solution designed to provide protection from the sun's harsh rays at an affordable cost. Comprising a piece of fabric or textile strung between anchor points, typically attached to poles or structures, shade sails offer a stylish and functional way to create shaded areas in various outdoor spaces such as patios, playgrounds, or poolsides. Sails come in a range of shapes, sizes, and colors, allowing for thousands of customizable combinations.  Often companies will sell these with the accompanying hardware that you will need to install yourself.  
Patio Covers for Outdoor Living Space
When we think about having a perfect outdoor space, we think about enjoying the fresh air on our patio without the worry of insects, rain, or a fresh sunburn. We think of family and friends perched on comfortable patio furniture enjoying the weather.
Offering you more privacy, enhanced curb appeal, and protection for your patio furniture, Marygrove patio covers are a great investment. With cool styles and modern colors – we can create the perfect customized solution for you. To prevent rain and keep your patio usable all year round, we will help you choose a patio cover that adds to the natural style of your home.

Backyard Patio Cover Ideas
Looking for some inspiration for your backyard patio? With our patio cover options, you can add some definite style and flair to your backyard.
There are a ton of ideas out there on how to make your outdoor living space enjoyable in the summer and all year long. By adding comfortable furniture or beautiful lighting, you can create a warm and welcoming environment.
While a gazebo or an umbrella may be nice, true patio covers offer much more versatile protection from the elements. With clean lines to create a modern look for your home, awnings are a quality addition to your structure. If you're looking to protect yourself from the rain and sun, simply cover a door, or enjoy the breeze in the shade, Marygrove has you covered with all of our patio cover options.
Looking to add even more character to your deck? Create an outdoor entertainment oasis complete with an outdoor kitchen, a ceiling fan to move the breeze around, and plants that really give your patio a modern and updated look.
Still not sure which option is best for you?  Explore our other articles where we compare each type of shade solution below:

Awnings vs. Shade Sails
Retractable vs. Fixed Awnings
Frequently Asked Questions About Marygrove Patio Covers