Window screens are a perfect solution if you're looking to increase the amount of fresh air and circulation in your home. Made of woven mesh, our custom window screens are high-quality, durable screens that allow for good outward visibility while protecting you from harmful UV rays.
Window screens provide natural ventilation and are a great alternative to air conditioning in warmer weather. Simply open your windows and let the small mesh size of your new window screens keep the insects and dust out. One of the most popular retractable screen applications on the market, window screens provide a cost effective and modern way to enhance your home.
Looking for a window screen solution for your business? We offer heavy-duty commercial solutions perfect for any company.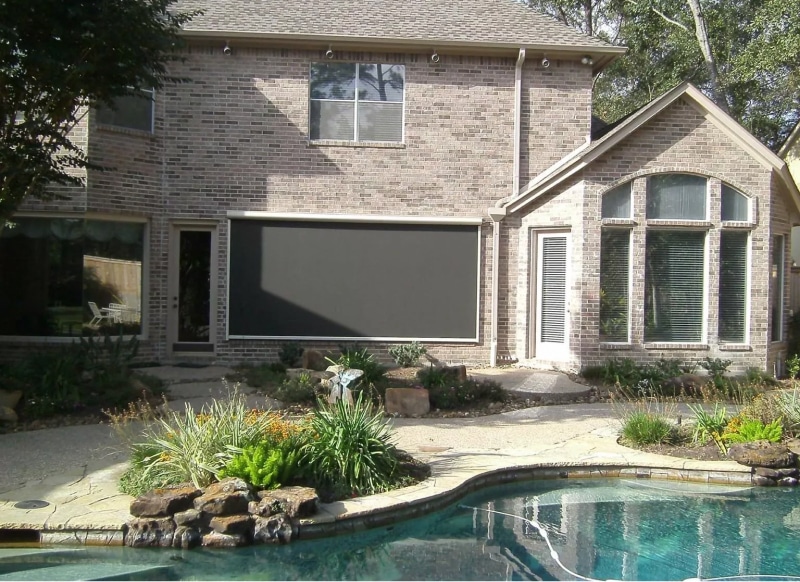 Benefits of Marygrove Window Screens
Frequently Asked Questions About Window Screens
Yes! We have a team of installation experts who will help you measure your window frames to ensure that your screens fit perfectly. 
Our pricing is based on the size and quantity of windows and entryways you want to have screened. To receive more information and the most accurate estimate for your home, please contact us at 1-866-806-4785 to schedule an appointment. 
Our window screens are very similar to our insect or no-see-um screens. The main difference is the thickness and tightnesses of the mesh. Additionally, window screens fit directly into your window frame. Insect screens can be used on a door, patio, or in your windows. There are many different styles of screens available. Check out all our retractable and fixed screen options.
No Interest if Paid in Full in 12 Months*
Everyone Deserves a Marygrove
Apply online or work with your Marygrove representative to find convenient payment options for your retractable awning, including monthly payments.
*Subject to credit approval. Apply online.
*Subject to credit approval. Interest is billed during the promotional period but all interest is waived if the purchase amount is paid in full within 12 months. GreenSky® and GreenSky Patient Solutions® are loan program names for certain consumer credit plans extended by participating lenders to borrowers for the purchase of goods and/or services from participating merchants/providers. Participating lenders are federally insured, federal and state chartered financial institutions providing credit without regard to age, race, color, religion, national origin, gender or familial status. GreenSky® and GreenSky Patient Solutions® are registered trademarks of GreenSky, LLC. GreenSky Servicing, LLC services the loans on behalf of participating lenders. NMLS #1416362. GreenSky, LLC and GreenSky Servicing, LLC are subsidiaries of Goldman Sachs Bank USA. Loans originated by Goldman Sachs are issued by Goldman Sachs Bank, USA, Salt Lake City Branch.
Your estimate is only a few steps away.  Fill out the form and we will call you promptly to set up an appointment.